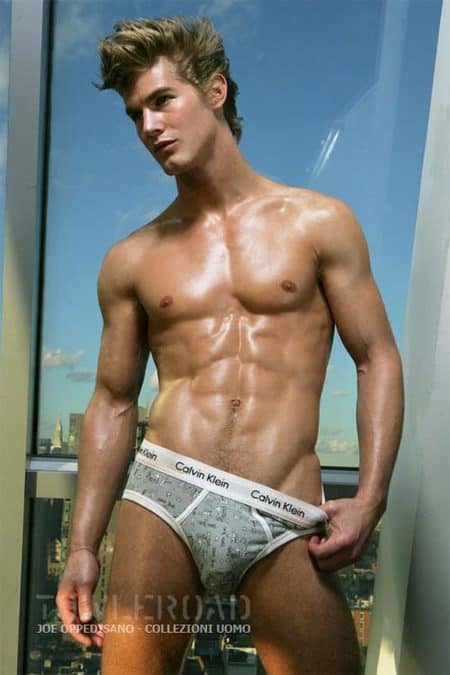 Here's a sunny treat for this gray day (at least in NYC) — a spread from photographer Joe Oppedisano that you can find in the new issue of Italian fashion publication Collezioni Uomo.
Says Joe of the shoot: "It's not really a fashion spread as much as it is a special celebration of Calvin Klein's 25th anniversary as the man who made underwear fashion. Before that there was no such thing as designer underwear, and when he launched, it really turned fashion upside down. The ads were incredible, and the billboard of Jeff Aquilon by Bruce Weber in Times Square revolutionized fashion and liberated and brought sex right into everyone's home. (and male beauty, which before was hidden by suits)."
Joe adds: "We shot it at the Rivington Hotel Penthouse (which is unbelievable) in one long day. We were very lucky because it was cloudy and rainy in the morning and then after my lights caught fire and I had to run out and get a new set, the sun came out and gave us really spectacular and interesting backdrops of the city."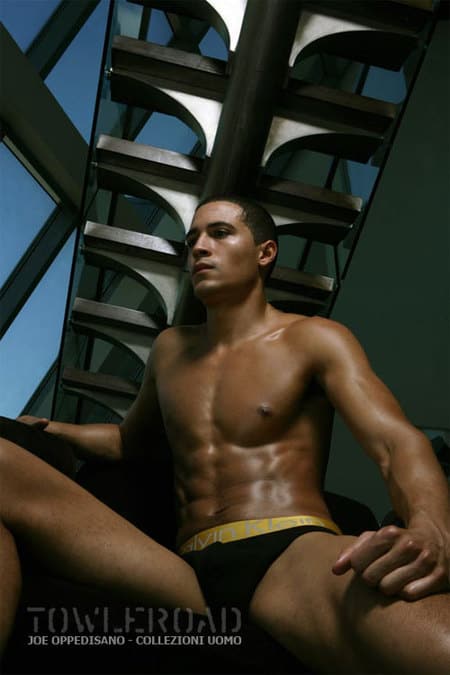 Much more, AFTER THE JUMP…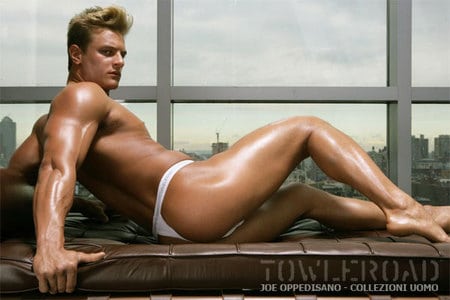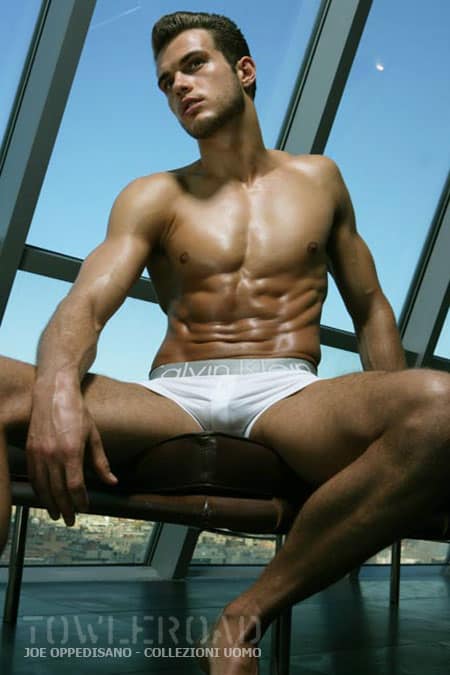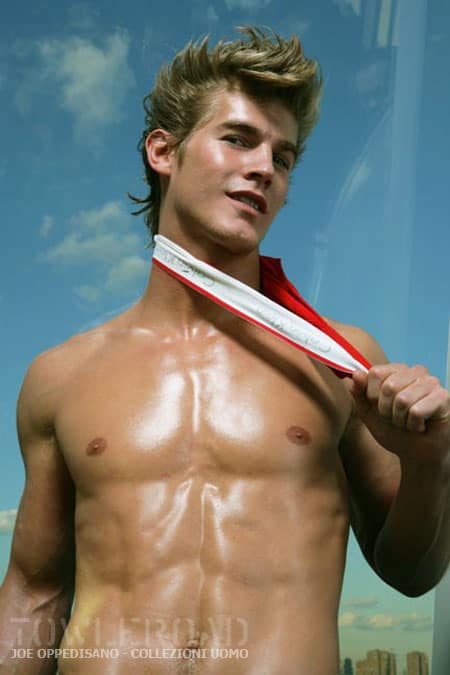 Some of you may recognize model Ryan Daharsh (first and last image) from previous appearances on our site.
You can check out more of Joe's beautiful work at his website (some images NSFW).
Joe Oppedisano [official site – NSFW]
You may have missed…
Janice Dickinson and Her Go Softwear Harem [tr]
Armani Exchange Announces Winner of Underwear Model Search [tr]
First Look: David Beckham for Emporio Armani Underwear [tr]
Steven Klein's Prison Bitches Come Alive for C-in2 [tr]
Tom Brady and the Art of the Bulging Brief [tr]
Djimon Hounsou: The Man of Steel for Calvin Klein [tr]