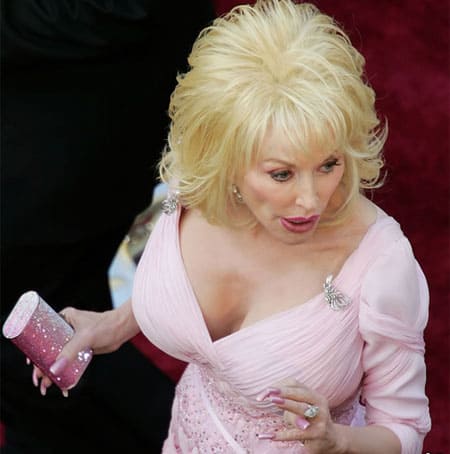 Dolly Parton was forced to cancel her upcoming North American tour after doctors ordered her back to bed for six to eight weeks because of back problems. Parton says it's her breasts that are the issue. She released a statement: "Hey, you try wagging these puppies around a while and see if you don't have back problems."
Proving once again that humor and sincerity are truly her best assets.
In the meantime, revisit her latest video, "Better Get to Livin'".
Previously
Jake Shears Interviews Dolly Parton in UK Special [tr]
Video Director Discusses Dolly Parton / Amy Sedaris Collaboration [tr]
Dolly Parton: Better Get to Livin' [tr]