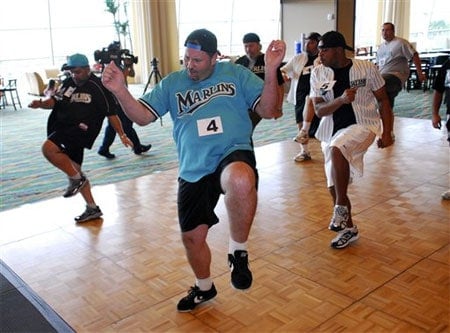 The Florida Marlins held auditions this weekend for an unpaid plus-size male cheerleading team they're dubbing the Manatees:
"The team hopes to recruit seven to 10 tubby men to dance, cheer and jiggle during Friday and Saturday home games this season. Real manatees, 1,200-pound mammals sometimes referred to as "sea cows," are not considered the most agile of creatures and often get caught in boat propellers. The Marlins want their Manatees to have the same dimensions, but to be decidedly more agile. Men will be judged on how well they dance a choreographed routine. The Marlins already have a cheerleading squad, the considerably more svelte Mermaids."
I'd love to see the Chicago Bears do the same.