Theory that mass grave found in Fort Myers, Florida could be the remains of a serial killer's gay victims gains traction…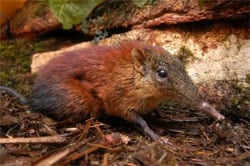 Woo! New shrew!

Singer Lily Allen's brother Alfie has taken over Daniel Radcliffe's role in London's Equus. Unlike, Radcliffe, full monty shots of Allen have quickly made it to the internet.

Memorial to gay Holocaust victims in Berlin should be ready within months: "The $890,000 memorial to gay victims will be located in Berlin's Tiergarten Park, across from the Memorial to the Murdered Jews of Europe, Culture Minister Bernd Neumann said."

Iowa's Quad-City Times celebrates the gay American Idol contestant I posted about earlier in the week, Leo Marlowe: "Gwen Costello, librarian and drama director at Northeast High School in Goose Lake, Marlowe's alma mater, remembers the young thespian playing the jester in 'Once Upon a Mattress' and receiving awards on the speech team. In his high school yearbook, Marlowe, who was voted 'Most Likely to be Famous' from the Class of 2002, was asked to pontificate on what he would do if he could not sing. 'I don't know what I'd do,' he responded. 'I guess I'd be lost.'…'He's just so down to earth and can make anybody laugh," Costello said. "We noticed that right away last night, how he made everybody laugh and made everybody comfortable. That's what he does best besides singing.' Costello said Marlowe comes from 'a wonderful family. We're thrilled, we're just thrilled. I thoroughly expect him to be schmoozing with the big guys soon. He'll probably be Simon's best friend someday.'"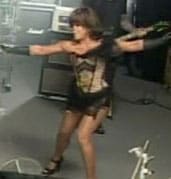 Paula: dancing like there's no tomorrow.

Grey's Anatomy's Justin Chambers admitted to same psych ward as Britney Spears — for sleep disorder.

Robert Smithson's Spiral Jetty threatened by oil drilling.

Gay populations booming in Alabama and Utah: "In the past 17 years, Utah's gay population has shot from the 38th largest in the country to 14th. Birmingham, Ala., meanwhile, is now home to all-night gay bars and pride parades; the South's gay tally has outpaced any other region. 'What many of the bigger cities like New York were experiencing during the late '60s and '70s is happening here now, but quietly,' says Danny Upton, the head of Equality Alabama."

Pro-gay bills advance in Virginia legislature.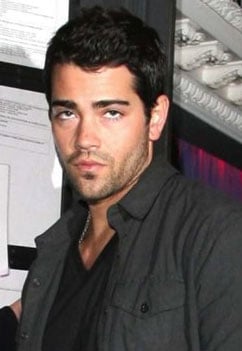 Jesse Metcalfe: Single, hating it.

Oregon fans target UCLA basketball player with homophobic chants: "The target was Kevin Love, the gifted freshman who grew up near Portland but left his home state last year for Westwood. Some Ducks fans, lost in their immaturity, view Love as a traitor. From the warm-ups to the final seconds, they heaped scorn on the Bruins' No. 42 and his family. There's cheering and booing that is within the bounds of civility. But sometimes it goes out of bounds, into a realm society should not condone. You know it when you see it, know it when you hear it. This was out of bounds. There were stabs at Love's looks, at his mother, father and the history of mental illness in his family. This was disgusting. What drew my ire the most were reports of long, loud, homophobic chants directed at UCLA's young center."

Straight teen sues high school, claiming she was prevented from peacefully supporting gay rights: "Heather Gillman, who is represented by the American Civil Liberties Union, filed suit in federal court against the School Board and Ponce de Leon High School Principal David Davis. According to the complaint, Davis suspended several students for 'expressing their support for the fair treatment of gays and lesbians.'…'I think everybody should be able to support what they believe in and not be punished for it,' Gillman said Thursday during a conference call with reporters."

Mike Huckabee on what's beautiful about America: "The beauty of America is that a person can come and even make a disruption, and you know what, that person is not going to be taken out and shot."

The power of persuasion: reality show supermodels sittin' in a tree…