Mob of 20 attacks two gay men in Jamaica: "After days of harassment and threats, a Jamaican mob attacked two gay men, putting one in the hospital with serious injuries, while the other is missing…The group broke into the home of the men and attacked them, authorities told The Associated Press. One man had his left ear severed, his arm broken in two places and his spine possibly damaged; the other man, who was chased from their home, has not been found, according to the report."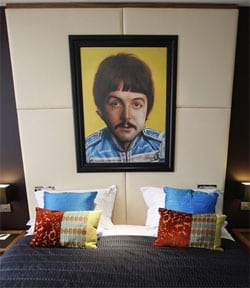 Welcome to the just-opened Hard Day's Night Hotel in Liverpool: "The four-star, 110 room Beatle themed hotel opens its doors to the public… and is only a stone's throw away from the site of the famous Cavern Club."

Gay rights activist and psychotherapist Myra Riddell dies at 81.

This is why the Spice Girls tour is ending.

Anti-gay graffiti found in DC police station men's restroom: "'It's extremely offensive, so we're taking it very seriously,' [Police Chief Cathy] Lanier said. Lanier sent an e-mail to police department personnel Thursday night that said, 'All members of this department put their lives on the line every day, and I will not tolerate any member treating another police professional with disrespect.' Lanier said she will 'impose the most serious penalty' if the perpetrator is found to be a member of the department. The graffiti was found in an area that is accessible to both officers and civilians, Lanier said, so it is not clear who may have left the message."

New Chicago Episcopal bishop Jeffrey Lee shows support for gay clergy: "'That's one of the tragedies afflicting the church right now,' he said. 'So many of us seem to think that salvation depends on our theological correctness.'"

Gay Republicans flocking to McCain?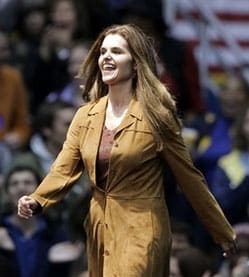 First lady of California Maria Shriver joins Kennedys in 'surprise' Obama endorsement.

SF health officials apologize to gay community for MRSA scare: "We regret that our recent news report (1-14-08) about an important population-based study on MRSA USA300 with public health implications contained some information that could be interpreted as misleading. We deplore negative targeting of specific populations in association with MRSA infections or other public health concerns, and we will be working to ensure that accurate information about the research is disseminated to the health community and the general public."

San Francisco-based music journalist Adam Block dies.

Police break up suspected 'gay' party in India: " A team, led by deputy police commissioner Bhujangrao Shinde, raided the Agrawal bungalow at Yeoor and detained six persons, including the main organiser, Sahil Bhoricha (24). Liquor bottles and condoms were seized from the bungalow. Entry to Yeoor Hills was restricted during the operation. Ashok Row Kavi of Humsafar Trust, a gay rights group, condemned the action as unfair, given that all the men detained were adults and were not found violating any law. A magistrate denied the police custody of those arrested."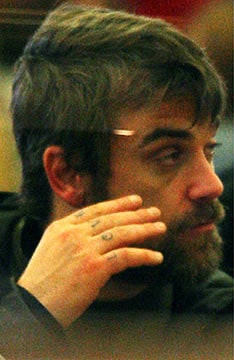 Robbie Williams becomes a bear.

Britney Spears' family finally takes control of the situation.

Western Montana Gay and Lesbian Community Center hold "skate against hate" in Missoula to raise awareness about anti-gay violence there.

Gerard Butler and Jonathan Rhys Meyers party it up in L.A.

Ohio health officials to study smoking habits of gay teens: "Health officials are allocating $60,000 to identify the smoking habits of those teens and develop a tobacco-prevention campaign for them. Ohio Department of Health spokesman Kristopher Weiss says gay, lesbian, bisexual and transgendered community has a smoking rate at about 40 to 60 percent. As part of the Lesbian, Bisexual, Gay and Transgender Community Youth and Young Adults Anti-Tobacco Social Marketing Project, officials will form focus groups among youths ages 12 through 20 at an LBGT center in Columbus."

Melbourne, Australia holds gay pride march…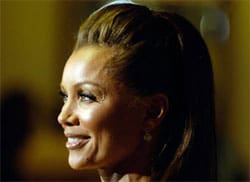 Vanessa Williams to be honored as "Ally for Equality" by the Human Rights Campaign. More…

Second memorial service for Heath Ledger held in L.A.: "Tom Cruise, Katie Holmes, Sienna Miller, Lindsay Lohan, Ellen Degeneres and other celebrities gathered at the Sony Pictures lot on Saturday to remember Heath Ledger. This service comes a week after a smaller gathering that included ex-girlfriend Naomi Watts was held in Beverly Hills. Other mourners included Heath's father Kim, representatives from CAA (the agency that represented Heath), director Todd Haynes, and actress Shannyn Sossamon who was Heath's co-star in "A Knight's Tale". "I'm Not There" director Haynes spoke at the service."

Police raid gay bar in Philippines, arrest 10 for alleged prostitution: "The men were nabbed inside the Male Bucks Hosto Bar in Angeles City around 1:30 a.m. Sunday. Members of the raiding team used a female informer who posed as a customer. The informer told authorities that the "entertainers" were dancing on stage clad only in their underwear."