Broadway performer and recording artist Sam Harris has released a new anti-war song for which he's urging fans to create a video.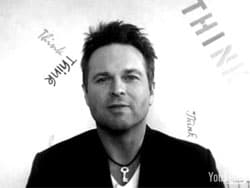 Harris writes on his website: "We are in an exciting and volatile time in history. The presidential candidate for the Republican Party has expressed that we should prepare for a 100 year war in Iraq. There are others of us who say Enough! We are finally seeing a nation begin to mobilize and rise in a call for change. I am proud to be a part of that change. I welcome your talents to do the same by joining me. Together we can make change more than just a dream. I look forward to your creations!"
Harris' career began, you may recall, when he won the premiere season of Star Search back in 1983.
Listen to the track, AFTER THE JUMP…