Spy satellite shootdown may endanger International Space Station, will also reveal military's ability to target China's strategic anti-satellite weapons.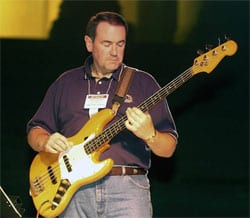 Huckaboo: Rock group Boston orders Mike Huckabee to stop using their song. "Boston has never endorsed a political candidate, and with all due respect, would not start by endorsing a candidate who is the polar opposite of most everything Boston stands for. In fact, although I'm impressed you learned my bass guitar part on 'More Than a Feeling,' I am an Obama supporter."

Biologist laments that after 20 years of research they're no closer to developing an AIDS vaccine: "Our lack of success may be understandable but it is not acceptable. Some years ago I came to the conclusion that our community had to seriously undertake new approaches or we might find ourselves with a worldwide epidemic and no effective response. "That is just where we are today."

Project Runway designers head for Bryant Park.

Yesterday I posted a performance by David Archuleta, but here are the rest of the top 12 guys who have made it into American Idol this year.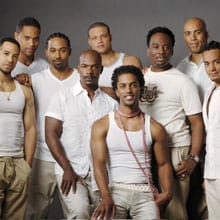 Noah's Arc to hit the big screen.

Bono RED art auction for AIDS takes in $42 million.

CNN profiles straight couple who stayed together even after the husband revealed he was gay: "'Neither one of us had a clue — he didn't know what being gay meant for him. … He needed to figure that out,' recalls Anna Marie Will, of Sacramento, California. 'I needed to figure out what his being gay meant for me, and whether I could incorporate that into my life and my marriage.' What they did know was that they believed in their marriage and wanted to make it work. Jim Will's revelation in 2001 began a three-year process during which they sorted out their feelings for each other. Ultimately, the couple, whose daughter turns 15 in March, decided to stay together. 'He had to learn to talk to me — he had spent so many years not saying what was really on his mind, and not dealing with his true feelings,' says Anna Marie Will, now 39, a worker's compensation program administrator. 'We found out once we got past all that, our marriage was so much better. We still loved each other as people and partners.'"

Revealed: the Manhattan phone book's gayest page.

Bravo announces big gay dance show.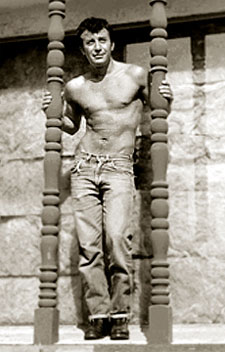 City of Night author John Rechy releases memoir: "Rechy's book covers, in large part, the poverty and racist climate he endured growing up in the '40s and '50s, the son of Mexican immigrants living on this side of the border separating El Paso, Tex., and Ciudad Juarez, Mexico. He lived in a house with broken windowpanes. 'We patched them with cardboard from boxes gathered outside grocery stores,' he writes. 'When the cardboard on the windows was new, I would paint pictures on it, birds, flowers. The rain would eventually streak them into colored tears.'"

TVLand censors "OhMiGod" after pressure from American Family Association.

Jake Gyllenhaal does Italian Vanity Fair.

Death sentence stands for Gary Ray Bowles, Florida serial killer of gay men.

Impromptu group forms in Kalamazoo, Michigan to stand up to Westboro Baptist Church: "The Stop the Hate in Kalamazoo Coalition formed last week after Westboro Baptist Church in Topeka, Kan., said it would show up to picket the first performance of 'The Laramie Project' at Kalamazoo Central High School, the Kalamazoo Gazette reported Thursday. The play, which opens Feb. 22, is based on the 1998 killing of Matthew Shepard, who was the victim of a homophobic hate crime which ended with him being beaten to death. 'If you rebel against the standards of God and live like Matthew Shepard, you will join him in hell for eternity,' a member of the Kansas church said, the newspaper reported."