Michael Brown, the beloved owner of West Palm Beach gay bar HG Roosters, and his ex-boyfriend Brant Hines were found dead by police in Brown's apartment on Friday night.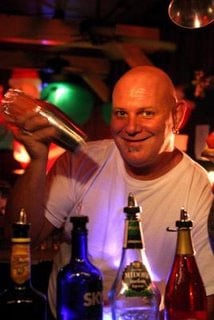 Brown had apparently been murdered by Hines, who then took his own life, the Palm Beach Post reports:
"Police were dispatched to Brown's 3705 S. Flagler Drive condominium about 5 p.m. Friday because the affable bar owner had not shown up to work. They found a blood-spattered apartment in disarray and Brown's body in the bedroom. Brown, 50, died of blunt trauma to the head and multiple stab wounds, an autopsy showed. The body of Brant Hines, 27, hung from a strap hung over the closed bedroom door. Police believe Hines killed Brown late Wednesday or early Thursday, when a neighbor heard shouting and crashing. On Thursday Hines had a black eye when he opened the door of Brown's apartment to a neighbor who had lost a key to another apartment. Hines also was seen walking Brown's two dogs that day. He answered the telephone that afternoon and said Brown was not available when someone from H.G. Roosters called, police said. But calls from the bar to the apartment after Brown did not appear at work Friday were not answered. Police believe Brant hanged himself Thursday night or Friday morning. He did not leave a suicide note, but had logged off an Internet social networking account that investigators are trying (to) access."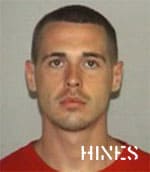 Called LaLa by those who knew him, Brown was recalled as an activist and "icon" by those in the South Florida community: "A onetime PrideFest parade grand marshal, Brown made the bar where he started pouring drinks in the late 1980s a place customers could feel at home, and a place where charities looking for support could count on rousing fund-raising events, friends said Saturday. With Monday night bingo games and other events, Brown raised hundreds of thousands of dollars over the years for causes such as Toys for Tots and Compass. 'He was an icon in this community,' Compass Executive Director Scott Fox said. In October, he was honored with the Comprehensive AIDS Program's Fundraiser Extraordinaire Award. Brown also traveled the country in his volunteer work supporting the Names Project AIDS Memorial Quilt, for which he was a board member of the South Florida chapter….Brown inherited the bar that has stood at 823 Belvedere Road since 1984 from its previous owner, Bill Cappozzi, who knew that Brown would carry on the bar's legacy, friends said. 'It wasn't about a moneymaking venue; it was about making sure that gay people had a place to go and feel comfortable,' Carey said."
Joe.My.God offers a personal remembrance.
Brown was remembered at a candlelight vigil and memorial service at his bar over the weekend. A slideshow of that vigil, AFTER THE JUMP…
In Memoriam – Michael "LaLa" Brown
Ex-boyfriend kills gay bar's owner, hangs self, police say [palm beach post]
West Palm Beach gay activist killed by partner, police say [sun-sentinel]
FL Gay Activist Michael Brown Murdered [joe.my.god]