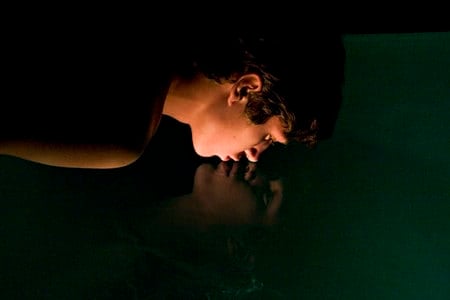 I've featured a friend of mine, the photographer Brandon Herman, a couple of times on the site. I wanted to share a few photos from his show opening at envoy on Chrystie Street in New York this Friday at 6 pm.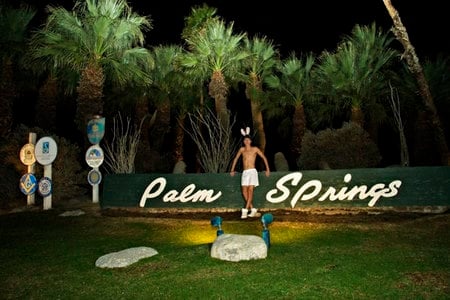 Via envoy: "When Herman was younger, growing up in the suburbs of Northern California, what frightened and enticed him most was the idea of being kidnapped, taken away from all that he knew, given a new identity and being cared for in extravagant ways that afforded him a lifestyle he could only fantasize about. In his fantasy he found relief from a nagging fear, but he also realized that he was living with some level of delusion. He began to become lost in an endless cycle of back and forth between daydream and nightmare."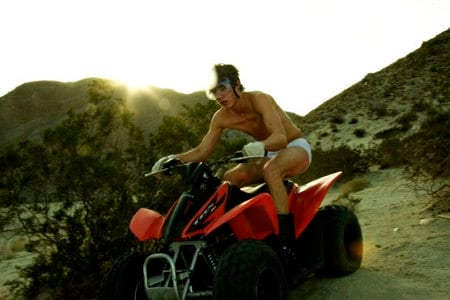 Continued AFTER THE JUMP…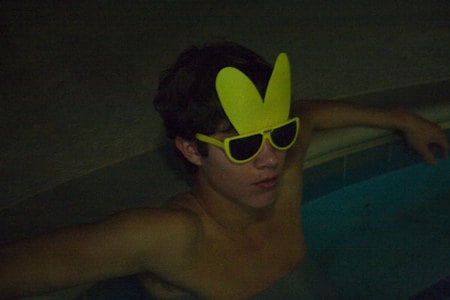 Brandon told me, "I am interested in darker fantasies — fantasies that could simultaneously be fears. When I was younger the thing I was afraid of more than anything, more than being eaten by a shark or falling off a cliff, was being kidnapped. I remember being so super frightened when Polly Klaas was abducted in Petaluma and being totally horrified by the picture of her abductor in the paper. But then I came up with the idea of the possibility of a cool kidnapper. Like, what if your parents totally sucked (a lot of people have sucky parents) and were really strict and mean and then along came this kidnapper and he took you to his house and let you eat candy for dinner and bought you a Playstation and gave you your own room when you had had to share with your brother at your parents' house? Every time you got pissed at your parents you might wish for such a kidnapper. That dichotomy to me is fascinating and is the root of what this new work is about, [imagery that is] beautiful, sexy, and enticing, yet simultaneously scary, uncomfortable, and dark."
If you're interested, the opening reception for the show is from 6-8 this Friday, March 7th at envoy, 131 Chrystie Street, New York.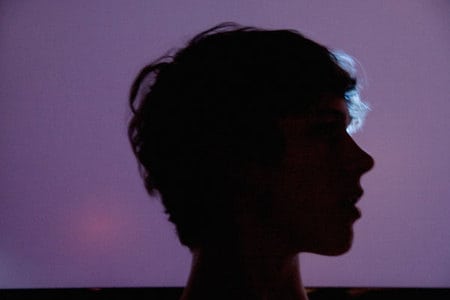 Previously
Brandon Herman in Los Angeles [tr]
Brandon Herman in Brooklyn [tr]