A gay Nigerian Christian leader was brutally beaten by an angry mob outside a funeral ceremony last week. He suspects that anti-gay efforts within the Anglican church were behind the attack.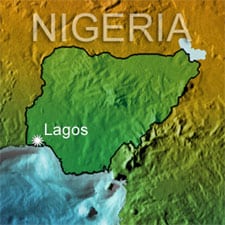 Says the unnamed leader: "I am in total shock and living in fear while feeling the pains. I suffered in the hands of a mob group that attacked me at the Service of Songs for Davis's late sister. While hymn singing was going on a muscular man walked up to me and asked me for a word outside the compound. The next thing I saw was a mob group who were there to attack me. They started slapping and punching me, kicked me on the ground and spat on me. I have never known fear like I knew when they were brutalizing me. I thought they were going to kill me there and then. While beating me they were shouting: 'You notorious homosexual, you think can run away from us for your notorious group to cause more abomination in our land?' Those who attacked me were well informed about us so I suspect an insider or one of the leaders of our Anglican church have hands in this attack."
According to Changing Attitude Nigeria, the thugs told him, "We will not rest until we silence you and any who join you to pollute the land with the abominable act of homosexuality. You are perverts who go around corrupting and inducting young people into our evil society. We will kill you and it will be a favour to the country."
According to the group, Archbishop Peter Akinola and the leaders of the Church of Nigeria have encouraged violence against LGBT people in the nation.
Gay Nigeria Christian Leader Narrowly Escapes Death in Brutal Attack [uk gay news]