In February, a rare white stag was spotted in the Scottish highlands: "The John Muir Trust is now keeping the stag's location secret for fear of poachers. 'To see him amongst the other stags was truly thrilling because he does look like a ghost: you do a double-take,' Trust Partnership Manager Fran Lockhart, who filmed the stag, told Reuters. White stags are seen as a magical and powerful force in many mythologies. The animal's ghostly glow comes from a recessive gene which causes leucism, a condition which reduces the normal brown coloring in hair and skin. They are not albinos, which have red eyes due to lack of pigment."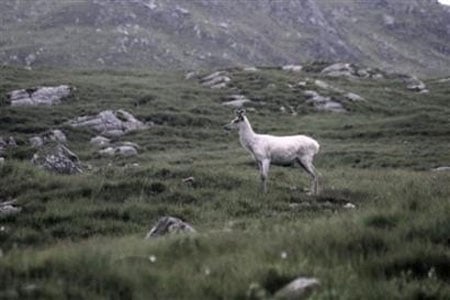 And also in February, Flickr user Pizzler uploaded a bunch of images of a white moose that was spotted (coincidentally) near Whitefish, Montana which is fairly close to Glacier National Park. A great disguise for the winter, but probably not too easy to hide during the summer months.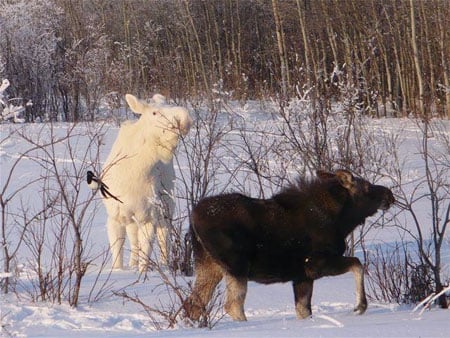 Check out all Pizzler's photos here.