Researcher: Moses was high on psychedelic drugs when he heard God deliver the Ten Commandments and when he saw the 'burning bush'. "As far Moses on Mount Sinai is concerned, it was either a supernatural cosmic event, which I don't believe, or a legend, which I don't believe either, or finally, and this is very probable, an event that joined Moses and the people of Israel under the effect of narcotics."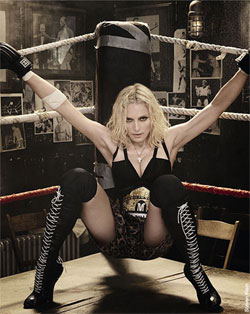 Madonna opens wide: "I really enjoy writing with Justin…We had psychoanalytic sessions whenever we wrote songs first. We'd sit down and we'd start talking about situations. And then we'd start talking about issues or problems or relationships with people."

MAPS of the electorate: "Survey USA's data shows both Clinton and Obama beating McCain on electoral votes, but they win in different ways."

Colin Farrell smokes up British GQ.

Anti-gay lawyer Robert Skolrood is dead at 79: "He fought against gay rights by helping to word an initiative on the Colorado ballot in 1992 that would have barred any special protection for homosexuals. The amendment to the state's constitution passed but was struck down by the United States Supreme Court four years later. Mr. Skolrood helped to draft an amendment to the Cincinnati City Charter to similarly deprive homosexuals of specific legal protections; voters approved the measure in 1993. A federal appeals court upheld the result, and the United States Supreme Court in 1998 refused to hear an appeal."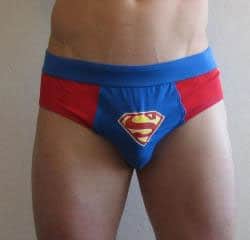 'Underoos' for Men sales bulge: "It seems that the Y-front, bikinis, wild prints and Underoos style underwear has made a huge comeback in contributing to a $1.1 billion men's knit-underwear market. (Knit underwear excludes the traditional boxer) John Sievers, co-owner of International Jock, calls it an 'explosion' in his business in the last 3 years that has doubled his revenues."

Gay Malaysian pleads with Canada for asylum: "Amirthalingan moved to Montreal in 2003 and applied for refugee status in Canada on humanitarian grounds, arguing his life was in danger because his homosexuality made him a target of Malaysian police who detained him for five days, and abused him, physically and sexually. 'They were punching me, pushing me down to the floor and putting their leg on me to confess that I am a gay,' he told CBC last week. Being gay in Malaysia is difficult, and he is "a bit afraid for my safety" if he's forced to go back. 'I don't have family support too, because my brothers and sisters are against [me] because I'm gay.' Amirthalingan lost his refugee status case because the judge was not convinced he was gay. He filed for a humanitarian appeal and a pre-removal risk assessment, which were both rejected by the Quebec Immigration Board."

Capitol Hill offices receive letters containing photos of man standing in front of military recruiting station targeted in yesterday's Times Square bombing: "Happy New Year, We Did It."

Amy Winehouse now using her face as an ashtray.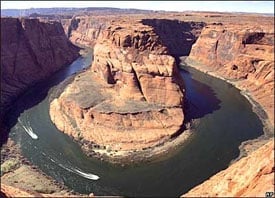 Grand Canyon FLOODED in effort to recharge the ecosystem — PHOTOS.

Liev Schreiber's Sabretooth stalks Sydney.

San Francisco gift shop Given re-opens after month-long stint as its prior occupant, Harvey Milk's Castro Camera shop, with an art show.

HIV+ and gay in Tunisia: "'At the beginning, I was furious. I hated everything. But afterwards, I thought that it's better to be hopeful than crying.' He decided to face up to the illness, sensing that a positive mental attitude would translate into stronger physical health. Also, he is on anti-retroviral medication. 'I'm quite good. My health situation is stable. HIV-positives who can't move or even walk are people who refuse the fact that they're infected with HIV. They suffer because they're in very low spirits and not because of the virus. I have a principle in my life which says we must make the most of life while we still have its advantages. So, I still enjoy my life. I consider AIDS a flu.' He lives with his Tunisian boyfriend, who is uninfected. They have protected sex. 'I was sincere. I told him the truth and he accepted. His attitude really moved me,' said Karim."