Protest as hundreds gather in Mountain View, California to 'pray the gay away': " A traveling national conference billed as an event 'to provide help for those struggling – and those whose loved ones struggle – with unwanted same-sex attractions,' drew about 700 people to a Mountain View church on Saturday. The gathering at the evangelical Christian church, Abundant Life Christian Fellowship, also drew a small protest by members of the Bay Area's gay and lesbian community incensed by the conference topic, the longstanding controversy on whether gays can be 'converted' – or turned into so-called 'ex-gays' through a Christian 'step out' program."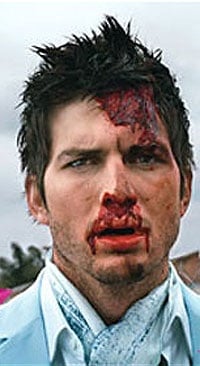 Details beats up Ashton Kutcher.

Marilyn Monroe sex tape unearthed, sold for $1.5 million.

Hundreds protest marriage equality in Norway: "The protesters included immigrants and native Norwegians, and they came from the villages and the cities. All were firmly against marriage rights for gay and lesbian couples."

Royal blackmailers Ian Strachan and Sean McGuigan head to court to face charges.

Search on for Hollywood actor to play first man on the Moon, Neil Armstrong.

Gay fashion duo Heatherette out of business. "The demise of Heatherette has been months in the making. The label actually canceled their fashion week show in February, though founder Traver Rains claimed at the time that he and partner Richie Rich were simply reorganizing the company and would be back in time for next fashion week. The reorganization was supposed to involve finding a new financial backer after Rich and Rains burned through the $6 million given to them by the Weisfeld Group, owner of urban streetwear outfit FUBU; a source tells Radar that the duo's efforts were unsuccessful, and that Rains and Travers have now amicably parted ways."

Have scientists found the oldest living trees?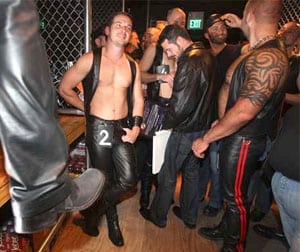 With opening of Chaps II, leather scene returning to San Francisco's SoMA district: "On Friday, David Morgan threw open the doors to Chaps II, the most recent indication that leather is making a comeback in SoMa. 'There's a resurgence happening,' said Morgan, 39. 'A lot of people have been saying the leather scene was dead, but there just wasn't a place for people to meet up. … Gearing up in leather and going to a bar where you're the only one dressed is kind of like a woman going to a bar in a ball gown while everyone else is in T-shirts.' Chaps II, at 1225 Folsom St., is named for Chaps, a bar that operated from 1983-85 on 11th Street, where the DNA Lounge is now located. Appropriately enough, Chaps II hosted a meet-and-greet to open the 30th anniversary Mr. San Francisco Leather contest, which concluded Sunday. Next year, one of the contest's events might take place at another leather bar, Hole in the Wall, which Morgan says plans to reopen soon."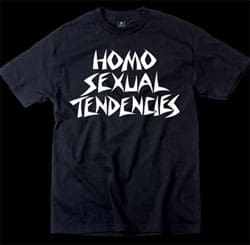 Suicidal Tendencies or homosexual ones?

Orlando Bloom loves New York.

Elizabeth Taylor recently O.D.ed on prescription drugs and booze.

Lesbian couple told to "act straight" in UK pub: "We were told to make our sexuality less obvious. The landlord said there were complaints that the pub had too many dykes."

POLL: Parents find men kissing more offensive than severed heads in video games.

Gay man arrested for using gay slur towards a police officer: "A gay man has been accused of homophobic breach of the peace – for allegedly calling an ex-police officer a p**f. Marc Sneddon, 38, clashed with former detective Stephen Whelehan while walking their dogs. He was charged and his partner Graham Spence – a police IT worker – was later arrested over claims he also shouted homophobic abuse on another occasion. The couple deny the claims and say neighbour Whelehan and his parents, James and Bridget, launched a vendetta of malicious complaints about them. Graham, 40, said: 'His dog attacked ours. Marc asked him to put it on a lead and got a torrent of abuse. Whelehan started calling him a 'wee f*****g p*****r'. Marc was provoked and asked whether he had a problem with his sexuality and did his wife know he was in the closet. Marc reported it to police but we were stunned when HE was charged."