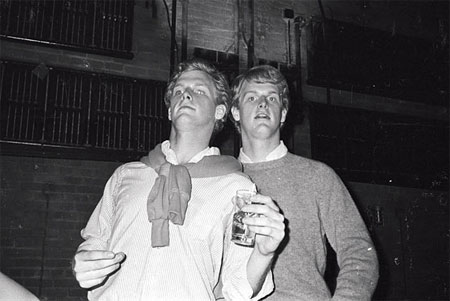 Page Six reports that a movie is being made based on the New York magazine article "Factory Boys" which detailed Andy Warhol's relationship with the Dupont twins, Richard and Robert. The movie is being directed by Steven Klein and the twins want Zac Efron to play them.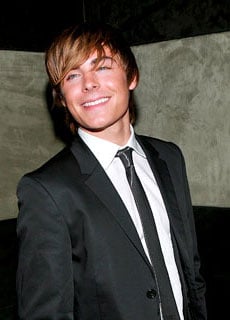 Here's an excerpt from the article:
Robert: We always said no when Andy asked to film us having sex or pose naked. "You'll be famous," he always said. "You'll be a star. We'll make a movie."
Richard: There's one afternoon in 1979 I'll never forget. It was winter, and Andy's "Shadows" paintings were up. He, Rupert, Robert, and I went to lunch on Canal Street, and this short man came and joined us. After lunch, it felt like I'd had six drinks instead of one. I must have been drugged.
Robert: Me too.
Richard: We went to this loft with high windows.
Robert: It was all white and very sterile.
Richard: And there was a bed. Somebody started to unbutton my clothes. And there was a video camera there. The short man wanted Robert and me to do it together. Andy was watching.
Richard: I was like, What the hell? What's the scene, Dean? I said, "No! This is freaky!" And I just stormed out. Andy followed. Two blocks away, Andy went into a store and bought me a down coat from Japan.
Robert: He felt guilty and he bought us something.
***
If he's looking to dump "squeaky clean" for his list of descriptors, this is the way!
Factory Boys [new york magazine]
WE HEAR . . . [ny post]
Twink Who May or May Not Be Zac Efron 'Busted' in Gay Kiss Photo [tr]
'Bulletproof' Zac Efron Can Handle Suggestions He's Gay [tr]
Zac Efron and Elijah Kelley Make a Dapper Pair [tr]