Don't forget to vote for Sally Kern, Larry Craig, Jerry Sanders, Ellen Degeneres, or Al Gore in our NewNowNext award category!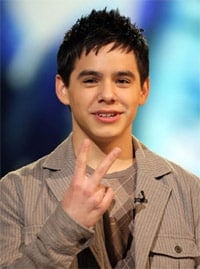 Archuleta dad banned from American Idol rehearsals.

Civil union efforts in Illinois boosted by student-generated Facebook group: "At first, his site detailed the bill's progress for friends, who began inviting hundreds of other friends. Within weeks, Miatkowski and students from across the state organized online 'rallies' to flood legislators with e-mails, faxes and phone calls. Members also have held petition drives at train stations, written editorials and set up campus events. The group's efforts made enough of an impression that Illinois lawmakers mentioned it to Harris, sponsor of the civil unions bill. Harris contacted Miatkowski and other student leaders to discuss how to gather more momentum on the bill." The group's Facebook address is here.

Chris Evans leaves the foxhole.

Possibility of constitutional same-sex marriage ban pushes Floridians into action.

Mork and KT: Does wearing rainbow suspenders make you a gay icon?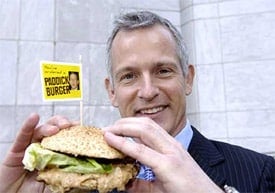 Brian Paddick's diaries during his run for London mayor revealed.

Catholic leader in the Philippines says being gay not a sin, but acting on it is: "Malolos Bishop Jose Oliveros, chair of the Catholic Bishops' Conference of the Philippines (CBCP) Office on Bio-ethics, said on Sunday the Church had learned to accept homosexuality as part of reality. 'We try to be compassionate and understand homosexuals and guide them towards the right path where they should not act out on their desires,' the bishop told the Philippine Daily Inquirer."

It's official: Ugly Betty moving to New York.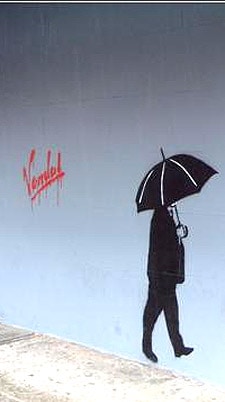 Are street artists Banksy and Nick Walker one and the same? That's what some people are saying.

"Ex-gay" and Exodus spokesman accuses "Ex-Gay" watchdog organizations of being hate groups. Stephen Black: "There are actual GAY hate groups who wish to silence the voices of ex-gays. These groups are like the brazenly named 'Ex-Gay Watch' and their klan of bloggers who use hatefully sarcastic words in addressing ex-gays."

Carson Kressley to make visit to Big Brother Australia house this week: "The pink thinker, famous from his days as a makeover queen on Queer Eye For The Straight Guy, won't be bedding down with the BB housemates, limiting his visit to a few hours of fashion critique."

British Big Brother contestant Chanelle gets the gong at G-A-Y in London.

Cycling with Scott Speedman.

Malaysian police raid gay sauna, seize 14 men, and 1800 condoms.

Justin Timberlake producing reality show called The Phone: "The series, which is based on a Dutch reality show format, begins each episode with two hidden cell phones ringing at opposite ends of a major city. Contestants who answer the phones will have five seconds to decide if they want to play along for a cash prize, and a guide on the other end of the line then gives contestants a mission to complete before time runs out. As they race through the city on their adventure, a helicopter tracks their every move. MTV described the show as a wild and cinematic ride reminiscent of such films as 'The Bourne Identity' and 'The Game.'"

Sean Cody interested in whites only"? (warning: site NSFW)