Florida Governor Charlie Crist yesterday said he would sign a Florida anti-bullying bill that passed the state senate yesterday by a vote of 40-0. The bill, named for Jeffrey Johnston, a Cape Coral student who committed suicide after being bullied at school, was eight years in the making.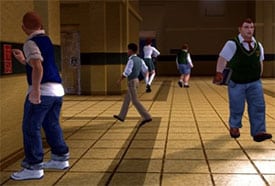 Said Johnston's mother Debbie: "Now we have the tools and can change the culture. No child should have to stay home because they're afraid of what might happen to them at the bus stop or in class."
According to the News-Press: "The bill passed the Florida House earlier. There was no debate in the Senate, and only a few questions about what kinds of bullying the bill would address. Senate sponsor, Sen. Carey Baker, R-Eustis, said the bill is designed to prevent all kinds of bullying behavior, and the behavior or qualities of the victim is not something that would make a difference in how the bully is dealt with."
Said Equality Florida director Nadine Smith: "Today's passage of the anti-bullying law represents the culmination of an eight-year effort by a strong coalition of over 100 organizations dedicated to the safety of Florida's students. The legislature has made clear that any school that fails to prevent and respond to anti-gay bullying and to protect every student will be in violation of this law and will face the consequences. We will hold them accountable."
Two days before the vote, Gay American Heroes held a presentation in the Capitol attended by lawmakers, Equality Florida reps, and the parents of hate crime victim Ryan Keith Skipper to discuss anti-LGBT hate crimes and bullying, and legislation to prevent them.
Part of that presentation, AFTER THE JUMP…