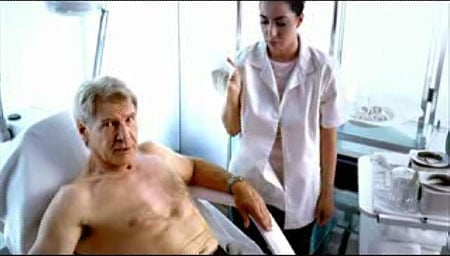 You may remember that Harrison Ford was shooting that spot for Conservation.org about the problems of deforestation in which he went in for a chest wax to demonstrate the pain felt by the earth's forests.
Well, here's the spot. It's actually a bit more effective than I thought it was going to be.
Watch Ford's face as she rips off the wax. You know he's just dying to let out an expletive.
And don't tell me that chest waxers don't love it in some sort of sadistic way. Look how she's checking out the strip to see how much she got…
Watch it, AFTER THE JUMP…