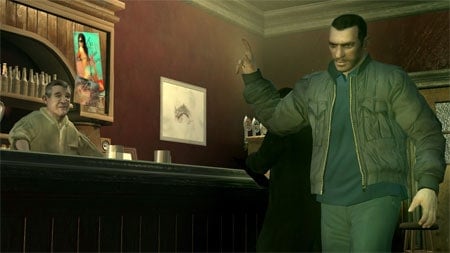 You may have heard of a little game called Grand Theft Auto IV. Its sales topped $500 million in its first week in stores.

What you may not know about GTA IV is that it has a gay theme (see video clip, right, via via GuyTVBlog).
Jockohomo writes: "No, big bruiser Niko Bellic is not gay but rather disturbingly plays a homosexual lothario on an online dating site to lure a gay Irish American mobster. Damn, my ears perked up regarding the gay sequence, but surprise the play is handled brilliantly and with a great deal of humor thanks to acclaimed screenwriter Shane Black (Lethal Weapon, The Last Boyscout and The Long Kiss Goodnight). Per usual players can choose not the complete certain missions; i.e. main character Niko benefits later from a friendship formed with the gay mobster. Remember you're playing an apocalyptic adult game where no demographic remains unscathed. While GTAIV walks a precarious line I have to give Rockstar Games props for not defaulting to the usual homophobic sequence filled with stereotypes."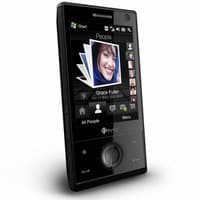 Mobile phone manufacturer HTC this week launched the Touch Diamond, an iPhone like Windows Mobile device that has been lauded for its looks. Cool Hunting writes: "All the most important functions are accessible from the home screen using a simple gesture based touch interface; the graphics and animation are gorgeous. While the faceted physical design is innovative, its little nuances, like turning the phone over to silence an incoming call, that make this a device worth noting."

Bluetooth sensors could soon be implanted in people at risk of a heart attack: "If the 'in-body network' recorded that the person had suddenly collapsed, it would send an alert, via a nearby base station at their home, to a surgery or hospital."

You'll never win: study finds that the number of fat cells in your body will never change.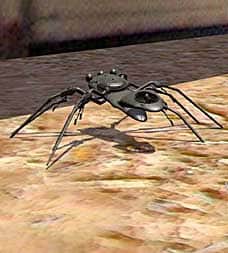 Military may be using electronic insects for surveillance by the end of the year: "British defence giant BAE Systems is creating a series of tiny electronic spiders, insects and snakes that could become the eyes and ears of soldiers on the battlefield, helping to save thousands of lives. Prototypes could be on the front line by the end of the year, scuttling into potential danger areas such as booby-trapped buildings or enemy hideouts to relay images back to troops safely positioned nearby. Soldiers will carry the robots into combat and use a small tracked vehicle to transport them closer to their targets. Then they would swarm into the building and relay images back to the soldiers' hand-held or wrist-mounted computers, warning them of any threats inside. BAE Systems has just signed a £19million contract to develop the robots for the US Army."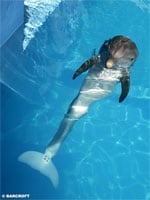 Meet the world's first bionic sea creature: "Two years ago Winter was the dolphin that could not swim. Instead of powering through the water with a flick of her tail, the bottlenose could barely waggle from side to side. She had lost her tail in a crab trap at just two months old and was found floating in distress off the coast of Florida."

The AP has launched a news service geared for the iPhone: "The service will deliver local news from participating member newspapers and national and international news from AP. The reports will be organized by ZIP code. Google Inc., Yahoo Inc. and others also offer news services tailored for mobile devices, but Jeffrey Litvack, global product development director for AP, said the Mobile News Network would offer easier access to local news stories. Apple offered guidance on how to best tailor the service to the iPhone but has no formal role with the product, Litvack said." The iPhone also this week got its first photo-sharing site: Natuba.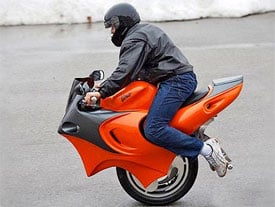 Are you ready to unibike? " The electric Uno is the brainchild of 18-year-old Canadian Ben Gulak who spent several years developing the bike, which is controlled entirely by body movements. The machine actually has two wheels, side-by-side, and uses gyroscopic technology to stay upright. It moves in the direction the rider leans – and the more you lean, the faster you go. Ben claims that the bike could help beat pollution and he was inspired to design it after visiting China and seeing all the smog there."

To the moon, you! NASA has invited aeveryone the opportunity to place their name in a database which will be put on a microchip and put aboard the Lunar Reconnaissance Orbiter, or LRO, spacecraft. It's scheduled to launch in late 2008. It's for all practical purposes a novelty, although if the probe happens to be hijacked by aliens, at least they'll know how to address you. Submit your name here.

Perhaps the only people happy about this news are the makers of Propecia: Men living in polluted areas more likely to go bald. "The scientists believe toxins and carcinogens found in polluted air can stop hair growing by blocking mechanisms that produce the protein from which hair is made. Baldness is known to be hereditary, but the new research suggests that environmental factors could exacerbate hair loss."
TOWLETECH GUIDE TO THE TUBE:
BLACKBERRY 9000: A crackberry review of the newest BlackBerry device!
A DO-IT-YOURSELF PARTY BUTTON: Just what everyone needs, a party at the press of a button.
THE ATLAS DETECTOR: An animated explanation of the world's largest Hadron collider, which later in 2008 will be used to learn about the basic forces that shape our universe, creating microscopic black holes by colliding protons, and perhaps determining the origins of mass. Heavy stuff.
HEART BEANS COFFEE GRINDER: Coffee grinder that moves in sync with your heartbeat to "induce an experience of intimacy with the process of making coffee." Why? I have no idea.