NASA announced this week that its Chandra X-ray Observatory in space had discovered the Milky Way galaxy's youngest supernova (above): "They put the star-dying event at sometime around 1868. Before this, the youngest supernova in the Milky Way was thought to have occurred around 1680. A supernova is the catastrophic explosion of a star that releases an extraordinary amount of energy, enough to outshine an entire galaxy. This new baby supernova is located near the center of the galaxy and obscured by dense gas and dust, making it virtually impossible to see in optical light. Two to three supernovae are thought to occur every century in the Milky Way. As a result, there are probably even younger ones out there waiting to be identified, said David Green of the University of Cambridge in England, who led the radio observatory study."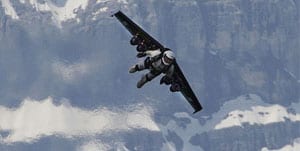 Rocketman Yves Rossy takes first flight over the Swiss Alps on wings he built himself: "The self-built contraption took the former fighter pilot five years to build and perfect – and yesterday he gave it its maiden flight. Stepping out of an aircraft at 7,500ft, Rossy unfolded the 10ft rigid wings strapped to his back as he plummeted earthwards. Passing from freefall into a gentle glide, he triggered the four jet turbines and accelerated to 190mph above the mountaintops. Steering with his body, Rossy dived, turned and soared again, flying what appeared to be effortless loops from one side of the Rhone valley to the other. At times he climbed 2,600ft before diving again, leaving a trail of special-effects smoke in his wake."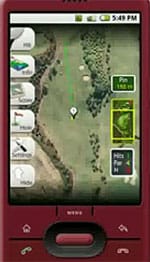 Google has been running a Developer Challenge for programmers who want to create applications for their Android mobile phone platform, and this week they announced the Top 50 entries in that challenge. The Challenge offers $10 million in awards. The top 5 are Android Scan, a program that discovers pricing and metadata for any product with a barcode; Breadcrumbz, which lets users navigate and record a route using images instead of a map; Pocket Journey, which is a localized networking app for localized exploration; Golfplay, a GPS, statistic, and weather resource for golfers; and Commandro, a mobile social networking app.

Xbox Live this week banned the gamer tag "the GAYERgamer" of one of its users this week. According to Consumerist, "He hoped that a call to customer support would sort things out but all he received was a confusing explanation from an Xbox Live supervisor. According to the supervisor, it wasn't that she found the name offensive, but it was the 'greater Xbox community" that found it offensive.'"

CBS announced yesterday that it plans to acquire the tech site Cnet for $1.8 billion.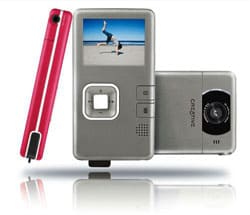 Creative has launched a rival to the popular Flip series of ultra-cheap, ultra-portable pocket camcorders. The Vado offers 640 x 480 resolution, along with 2GB memory and a 2-inch screen. Great for YouTube, but not much else. Though for $100 we'd call it a bargain.

Although it already rates faster than any other network, AT&T announced this week that it will boost speeds of its 3G network more than fivefold by 2009, to 20 megabits per second. It better, considering that this is on the way. And what's this talk of a mini-tablet?

Cnet takes a first look at the Wii Fit.

The U.S. Air Force wants the ability to control "any and all" computers.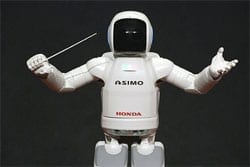 A symphony orchestra was handed over to a robot for the first time this week when Honda's "Asimo" robot conducted the Detroit Symphony Orchestra in a performance of "The Impossible Dream" prior to a Yo-Yo Ma concert on Tuesday: "'It's exciting to see. The technology is mind boggling,' said bass trombone player Randall Hawes, who has played with the Detroit Symphony Orchestra for 22 years. 'I was struck by how fluid the walk was when it came out and how still it was.' But Hawes doesn't think the diminutive white robot will replace human conductors any time soon. 'We react to it. It doesn't react to us,' he said. 'That's the only thing that's missing. We knew when it was going to stop so we stopped.' The symphony extended the invitation to ASIMO earlier this year after Honda donated one million dollars to establish The Power of Dreams Music Education Fund, which will support music education to underserved children around Detroit."

And in other robot news, a real-life Wall-E!
TOWLETECH GUIDE TO THE TUBE
JACK RUSSELL: A Jack Russell interacts with a new kind of ad/interactive floor display that is coming soon to major airports.
MISSILE COMMAND: How 'bout a two-player game of Missile Command using multi-touch on an 8′ x 4′ wall?
TESTE TOUCH: NYU interactive art installation where the user's touch and the temperature of the environment make a pair of giant testicles retract and giggle. Folks apparently went nuts for them at a recent fair.
SURVEILLANCE: Using your iPhone to control a high-tech surveillance system.