American art legend Robert Rauschenberg has died at 82.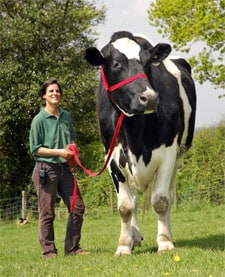 Holy cow.

Swish: One New Yorker's quest to become the gayest person ever. Radar: "Despite his book's provocative title, Derfner in fact doesn't necessarily want to be the poster boy for the gays, or at least, he doesn't have the stamina. 'I basically don't have a social life. It's really sad. I don't go to bars, I don't go to parties, I don't like events. I'm too old to stay up that late; I've never gotten home at five. I like going to the movies and eating at cheap chain restaurants.'"

Emergency help button switched on in gay village in Birmingham, UK.

Marc Jacobs goes Brazilian.

Cynthia Nixon is thinking about getting married: "It's something my girlfriend is interested in and it was not something my boyfriend ever was. I think that to get married to her would be a little act of rebellion. It's like if you've never had the vote and then you get it you're going to run out there and vote."

Bob Barr joins presidential race as Libertarian candidate. TPM: "Normally these third party candidacies don't amount to anything. And I don't expect this one to either. But on this one … maybe. Barr is enough of a media darling that if he runs he'll get a lot of free media. And there's enough weirdness going on in the Republican party right now that I could imagine a few scenarios where he'd draw non-trivial numbers away from McCain. As always in these cases the place to look isn't in aggregate national numbers but in particular states where a drawing off a few points in one direction could make a state competitive where it otherwise wouldn't be."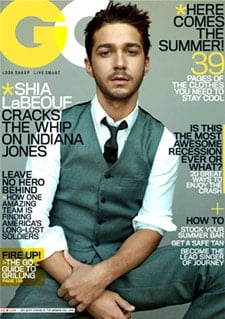 Shia LaBeouf spiffs up GQ.

Bravo, Apple, Showtime, HBO,
Absolut, and Levi's named the most gay-friendly brands in 2008 Prime Access/PlanetOut Gay and Lesbian Consumer Study. Least gay friendly were WalMart, Dunkin Donuts, Cracker Barrel, Exxon Mobil, and Samsung.

Gay teen Jonathan Siden nominated for "Citizen of the Year" in Ann Arbor, Michigan: "He began to be open about his sexual orientation in ninth grade. He said being open about his sexuality has 'taken a great toll.' Lori Roddy, program director at the Neutral Zone, nominated Siden for the Young Citizen of the Year Award. She said she's amazed at his focus. Under such pressure, other students might withdraw or drop out of school, but Siden was motivated to try to bring about change."

An email from Burma: "Two days after the storm the men in uniforms came to our village with blankets, food and water. We accepted their gifts and posed for their cameras. When they were done taking pictures they took back the food, the water, and the blankets and drove away. I do not think that I can face such disappointment again."

The DL hip-hop book revealed.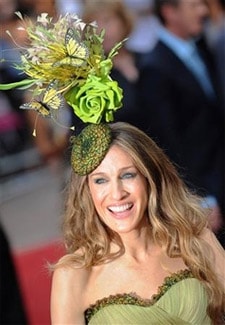 Sarah Jessica Parker's hat attends Sex and the City premiere in London.

Tori Spelling signs on to 90210 spin-off.

El Salvador man denied refugee status in Canada says he'll be killed if he returns as scheduled on May 15: "Ramirez, who came to Toronto as a delegate for the International AIDS Conference in August 2006, says he's afraid that if he's sent back he'll face violence at the hands of three federal police officers who he claims beat, raped and robbed him in a sugarcane field more than two years ago. Since the alleged attack Ramirez says the three men have visited his family in El Salvador threatening to kill him because, they claim, he infected at least one of them. I am sure that I will be put through torture,' says Ramirez through an interpreter, 'and I am sure that I will be assassinated if I go back. There have been four men who have come to my sister's home in a car and have parked outside her house. They have asked my little niece if I had come back yet and they have also called my sister and told her that they were going to kill me.'"

SF Weekly questions cost of Harvey Milk City Hall bust: "about as much as 14,860 gallons…"

Former Real World star Dan Renzi appointed editor of South Florida's Express Gay News.

Homo-hating Bush tool Scott Bloch shut down Karl Rove investigation: "The corrupt anti-gay head of the Office of Special Counsel, Scott Bloch, who allegedly employed Geek Squad to try scrub emails from his computer before the FBI took away his office and home computers, is a busy tool. While he was coming up with that ace cleansing project, he also deep-sixed an investigation into politically motivated allegedly illegal activities by the dark lord Karl Rove."

UCLA looking for 20 more participants in gay twins study.