All charges against Cody Castagna, the escort involved in the late-night sexual rendezvous with former Washington state Rep. Richard Curtis which led to the lawmaker's subsequent resignation, have been dropped after Curtis sent a letter to prosecutors indicating that he does not wish to proceed with the case. In December, Castagna was charged on six counts by Spokane County prosecutors including theft, conspiracy, and extortion. He pleaded not guilty on all six counts.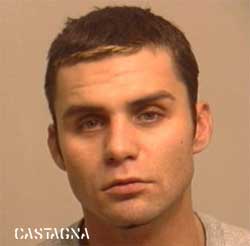 Said the letter: "After speaking with the Spokane County Prosecuting Attorney's Office and discussing my further participation of the prosecution of the defendants, I am requesting that I not be requested to testify…My wife, daughters, and son-in-law have paid a high price for my actions and also the actions of the defendants…We, as a family, have weighed the costs vs. benefits of testifying and have decided that going through the criminal process would be more detrimental than good…My wife, daughters and son-in-law have paid a very high price for my actions and also the actions of the defendants…My family and I have found ourselves closer as a result and are settled into a new chapter in our lives and are moving past this incident…I am sure you can understand that this has been a very traumatic event for all of us."
Curtis resigned from his position as a state legislator last October because of the scandal.
Early last month, Curtis was ordered to meet with Castagna and face a tough new line of questioning. Curtis is apparently in exile "at an undisclosed location" and the taxpayers were to foot the bill for that trip. This may have been part of Curtis' decision to drop the charges. Watch the news clip, AFTER THE JUMP…
(apologies, the sound cuts out at a certain point)