Cuba to offer free gender reassignment surgery under national healthcare plan: "Cuban doctors are currently training with Belgian surgeons, said Mariela Castro, daughter of President Raul Castro and director of CENESEX, Cuba's sex education center, who also said that 28 people are seeking the procedure, last performed in 1988 to massive public protest."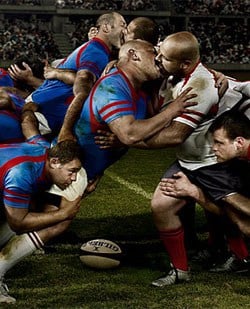 Dublin bookies taking bets on Bingham Cup gay rugby tournament.

Robert Downey, Jr.: Burger King saved my life.

World Health Organization says threat of global heterosexual AIDS pandemic over: "Dr De Cock, an epidemiologist who has spent much of his career leading the battle against the disease, said understanding of the threat posed by the virus had changed. Whereas once it was seen as a risk to populations everywhere, it was now recognised that, outside sub-Saharan Africa, it was confined to high-risk groups including men who have sex with men, injecting drug users, and sex workers and their clients."
Gerard Butler to star in stage sequel to Phantom of the Opera?

New Philadelphia police commissioner Charles H. Ramsey implementing policies to make officers, community, feel safer: "My goal is to create an environment where officers don't feel intimidated in any way. If they want to acknowledge [their sexuality], they should feel comfortable doing it." Also, "[LGBT people] don't have faith that the police will do something (if a hate crime is reported). We want to make sure they feel comfortable telling us about any issue that needs to be addressed…We need to be very sensitive to that."

Olivia Newton-John headlines Gay Pride in Los Angeles.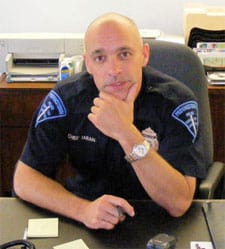 New Provincetown police chief walks daily Commercial street beat: "We're going to take an aggressive approach, and hate crimes will not be tolerated on any level…Certainly [I haven't worked in such a heavily gay community] to the extent that I have here in Provincetown, but I'm not shy about it. I feel we need to provide a safe haven, a safe environment. I know there have been a few incidents over the years that have given the community of Provincetown a black eye. I don't want to see that continue. … We're going to take an aggressive approach, and hate crimes will not be tolerated on any level. But I do try to put a positive spin on things, and a lot of good things have happened as well."

Shots ring out in Montreal's gay village. Four arrested.

250 same-sex couples signed up so far to marry in San Diego County in June: "The most popular location is the County Administration Center in downtown San Diego. There are 186 wedding appointments at the center so far. Clerk Greg Smith is shifting employees around to meet the demand and said he will be able to handle about 300 weddings a day."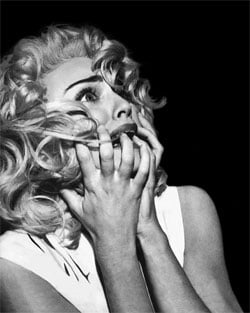 Filmmaker Alek Keshishian on board for sequel to 1991's Madonna documentary Truth or Dare: "And the film will act as a reunion for Madonna – she has reportedly signed up most of the original production team for the new venture. Keshishian is set to film the superstar over three weeks as she goes about her day-to-day life in London, according Britain's The London Paper. A source tells the publication, 'It's like an In Bed With Madonna but made for today. She leads an amazing, high-paced life now and Alex thought the time was right to do another documentary of her life and career.' The original documentary followed the star as she embarked on her hit 1990 Blonde Ambition tour, and proved a hit with fans, grossing £29 million (£14.5 million) at the global box office."

Heatherette to design costumes for "Sticky and Sweet" tour?

Dina Matos McGreevey jealous that her daughter is enjoying the good life?

Kevin Spacey refuses to travel light: "He's got bodyguards, several publicists, a makeup artist, a personal hairdresser, someone who's styling him. There are so many people, it's ridiculous."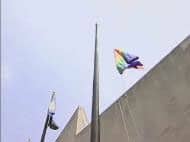 Binghamton, New York mayor raises gay flag for first time.

Melbourne gay rights activist and author Dennis Altman becomes Member of the Order of Australia (AM) in the Queen's Birthday honours list.

Genre editor Neal Boulton takes on homophobic bully: ""I was at my bar American Trash last night and Neal Boulton was there. One of the usual meatheads got wasted and picked a fight with a guy he thought was a fag. He called him a fag. and some guy who we figured out later was Neil stepped in and gave the guy who called the gay guy a fag a major pounding out on the sidewalk. Boulton got hit pretty hard but slugged back big time. It was nothing till we realized who was fighting who and that Neal is gay and all. Dude had balls."t