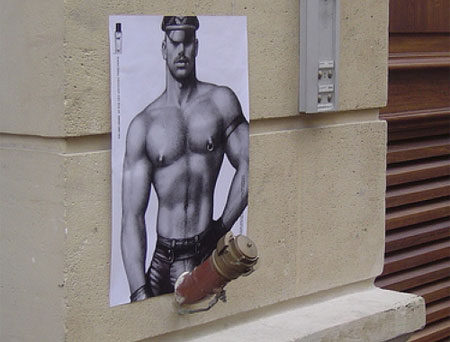 Etat Libre d'Orange has taken an appropriately sexual approach to the guerilla marketing campaign for its new Tom of Finland cologne which I posted about back in January.
According to fragrance site Scented Salamander, "The perfumer-composer for the fragrance is Antoine Lie and to him it had to smell like 'a guy coming out of a shower. He's clean, but not fragranced. And he puts on leather pants.' There is also an outdoorsy aspect to the scent and themes of 'metal, leather, sensuality, beauty and radiance' inspired by Tom of Finland's drawings. Perfume wearers will be carded — that's right — as a suggestive sketch is part of the outer packaging (must be on the other side). You will have to be 21 in the US and 18 elsewhere." Notes include a crumpled leaf, suede, metal, pepperwood, iris, tonka, vetiver, and musks.
So for the campaign, Tom of Finland's images have been pasted around Paris. Not randomly, of course, but to protruding public fixtures which tell a tale of their own: men come in all shapes and sizes.
A few more of their paste-ups, AFTER THE JUMP…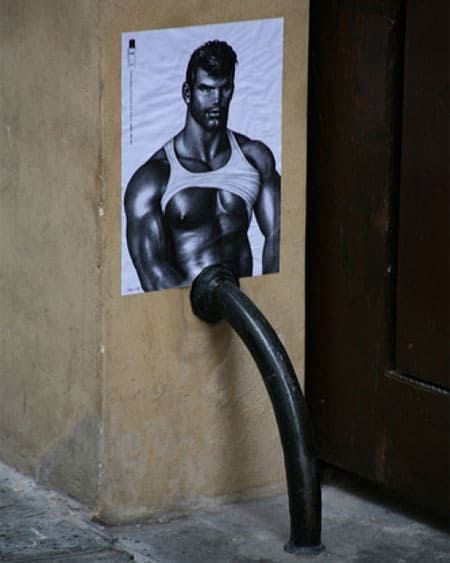 Is that a Bike Rack, or Are You Just Happy to See Me? [adrants]