A U.S. immigration judge last week halted the deportation of a 29-year-old Jamaican lesbian now living in Sunrise, Florida: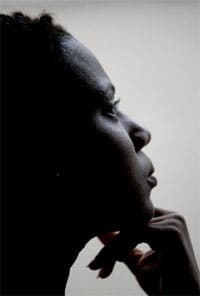 "'The general atmosphere in Jamaica is a feeling of no tolerance towards homosexuals in general, and as such, . . . the respondent's life is definitely at risk,' Immigration Judge Irma Lopez-Defillo said, according to court documents. Lopez-Defillo initially ordered that the woman be deported because of a pair of drug convictions. In the same ruling, the judge deferred the order based on the climate of intolerance in Jamaica. Nichole checked in with immigration authorities on Thursday regarding her order of supervision. She is due to report back in three months…The judge's decision comes as the issue of homophobic violence in Jamaica has reemerged as a pressing concern among rights groups. In January, a mob broke into a house in a centrally located town and slashed the occupants, sending two to the hospital, Human Rights Watch reported. One was severely injured and the other is missing and feared dead. The men were suspected of being gay. The U.S. Department of Justice's Executive Office for Immigration Review doesn't document cases based on sexual orientation. But immigration attorneys say they've handled similar cases for clients from Jamaica, Guyana, Mexico and Honduras."
Court decisions on cases where immigrants cite torture are extremely rare. Nichole's parents, with whom she now lives, took her from Jamaica when she was 14 after an aunt outed her, putting her life in danger and making her an outcast among family there.