Great news for gorillas!

Teen charged with witness intimidation surrounding fatal gay bashing death of UK teen Michael Causer.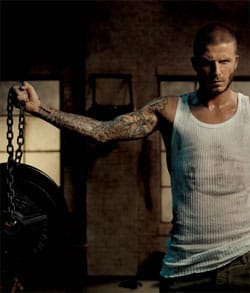 David Beckham could wallpaper his home with the number of covers he's been on.

Ted Kennedy tapes message for DNC Convention in case he can't make it.

55-year-old New York man jailed for seducing men in India: "A 55-year-old American has been sentenced to five-year rigorous imprisonment for inducing several young fishermen into homosexuality in the tourist town of Mahabalipuram in 1998. Magistrate of Tirukazhukundram court pronounced the sentence on July 27 after finding Miles Patrick, a resident of New York, guilty of inducing young fishermen into homosexuality by showing pornographic films and giving narcotics." (via queerty)

Oprah is rolling in it.

Utah town in uproar over lesbian wedding announcement: "It's not a legally-recognized marriage in the state of Utah. So to run it as such, I find offensive. That's no different than running somebody else who decides to live together without benefit of marriage."

Internal email: Steve Jobs says MobileMe launch "not up to Apple standards."

Mafia poet reportedly gang-raped by fellow mobsters: " The alleged assault on the 20-year-old-man, a convicted foot- soldier for a Catania-based crime-family, has been brought to light by his lawyer, Antonio Fiumefreddo. 'Writing poetry is considered stuff for an 'iarruso," said the lawyer, referring to a Sicilian slang word meaning buttocks, but also used as a derogatory term for homosexual men. Speaking on an internet current affairs programme, Klauscondicio, Fiumefreddo declined to name his client, who he says was sodomized by eight men in 2006 and is still in jail."

Tim Gunn: Holler at your Boy!

World's smallest snake discovered: "Blair Hedges, an evolutionary biologist at Pennsylvania State University, discovered L. carlae on the island of Barbados. 'I turned a small rock and found it hiding underneath.' Hedges has something of a knack for finding tiny critters. In 2001, he discovered the world's smallest gecko. And in 1993, he was part of the team that stumbled across the world's smallest frog."

Project Runway designer Jack Mackenroth addresses Louisiana Department of Public Health's orientation program for HIV/AIDS prevention workers.

Madonna tour costumes revealed.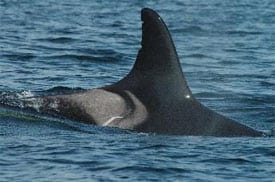 Oldest Orca in the Southern resident Puget Sound pods believed dead: "She is believed to have been 98 years old and was the matriarch of a line that extended five generations…K-7, believed born in 1910, was an important symbol. When she was born — to parents undoubtedly born in the 1800s — the local orca population was possibly over 120. In her lifetime, she survived bullets from fishermen that saw orcas as competition for salmon. She survived the marine park era, in which 50 whales were captured or died during capture. She survived despite depleted salmon stocks and increased marine pollution. The population rebounded from 71 in 1973 to 99 in 1995, then plummeted to 79 six years later. The population rebounded to 80 in 2002, 83 in 2003, 85 in 2004 and 89 in 2005, but has seesawed around 88 since then."

More of Jesse McCartney than you've likely seen before (NSFW).

Judge rules that Cablevision can introduce remote DVR: "The Network DVR lets Cablevision's digital subscribers record and play back TV programming — just as with a TiVo and other DVRs — only the content is stored on remote servers and not on the hard drives of individual set-top boxes."

Justin Timberlake to host the Oscars?