Nepal officially recognizes third gender.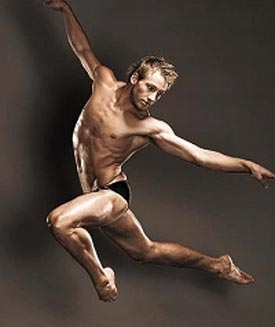 Gold medal-winning gay Olympian Matt Mitcham gets national sponsor in Australia: "With our ear close to the ground, word has trickled back that Mitcham is very close to signing on to be the new face and, well, bum of swimwear and underpants brand aussieBum."

San Diego Union Tribune comes out against Prop. 8.

First snippet of Britney Spears' new single "Womanizer".

Rachael Ray barbecues with the McCains.

Todd Palin refusing to testify in troopergate scandal: "Sarah Palin initially welcomed the bipartisan investigation into accusations that she dismissed the state's public safety commissioner because he refused to fire her ex-brother-in-law, a state trooper. 'Hold me accountable,' she said."

Sarah Palin to address John Hagee-organized rally? Papers falsely suggest Palin pro-gay…

Elisabeth Hasselbeck offered anchor spot at FOX News?

Vigil for two AIDS doctors imprisoned in Iran to be held at Iranian Mission to the UN on Wednesday, September 24.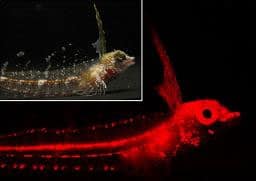 Scientists discover red hot fish.

The Laramie Project to return to Laramie 10 years after Matthew Shepard's death: "Laramie has changed in some ways. The city council passed a bias crimes ordinance that tracks such crimes, though it does not include penalties for them. There is an AIDS Walk now. Several residents say they came out publicly as gay, in their churches or on campus, in part to honor Mr. Shepard's memory. The university hosts a four-day Shepard Symposium for Social Justice each spring, and there is talk of creating a degree minor in gay and lesbian studies. And yet, to the bewilderment of some people here, there is no memorial to Mr. Shepard in Laramie. The log fence has been torn down where he lay dying for 18 hours on Oct. 7, 1998. There is no marker. Wild grass blows in the wind."

200 turn out to discuss plans for LGBT high school in Chicago.

Two of Paris Hilton's chihuahuas get eaten by coyotes.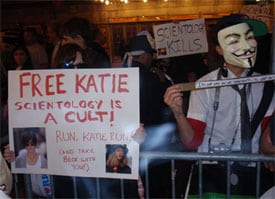 Fans greet TomKat at Katie Holmes' Broadway opening.

Google founder Sergey Brin takes 23andMe test, discovers he has gene mutation linked with Parkinson's.

Surprise: Republicans "'don't feel like they understand the coherent strategy' of the Bush administration — 'if there is one.'"

The Birds: Crows beat chimps in mental test.

The Olsen twins to design menswear: "It looks like Ashley and Mary-Kate Olsen have set their eyes on men's wear for their high-end label The Row. Few details could be learned, but Ashley Olsen, who originally conceived the line, is said to have started conceptualizing the men's collection, which could launch as soon as next fall."