Montana woman files appeal over historic Montana same-sex partner custody ruling.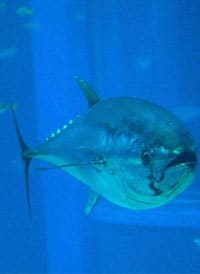 Where did Charlie go when he was young? Tuna kindergarten.

Interested in what Shrek the Musical sounds like? Download a free tune.

Gold-winning gay Aussie Olympian hires "the man who helped turn Ian Thorpe into a multimillionaire, David Flaskas, to manage his career away from the dive towers." Mitcham has yet to score a major sponsorship – is homophobia to blame?

Canadian candidate who told a high school assembly gays should be executed is banned from future debates.

Senator Larry Craig gives farewell speech to empty chamber. Crapper goes unmentioned in colleague Mike Crapo's good-bye lauding the accomplishments of his retiring colleague : "It has been a privilege for me to serve with Senator Craig during my time in Congress. My wife, Susan, and I wish him and his wife, Suzanne, well as they begin a new chapter in their lives."

Police looking into violent gay bashing outside club in downtown Hamilton, Ontario, Canada: "The victim was treated in hospital. Shortly afterwards a man appeared at hospital with injuries to his hand. Police say the man bragged about his assault at the Embassy Club."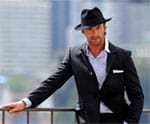 Hugh Jackman lookin' spiffy.

Catholic churches in Michigan town of Hamtramck urge voters to reject town's anti-discrimination that includes protections for sexual orientation: "We have to keep the morals and have the regular families and bring up children according to God's law. Keep it the way it was from the beginning."

Equality Maryland to honor transgender model Isis.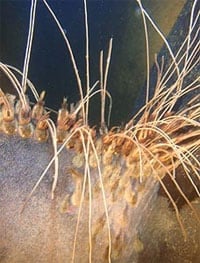 Alien parasites killing sharks off the coast of Oregon. Damn, those things look nasty.

I'm very sorry to report the passing of Rupert, the cutest deer ever.

Facebook censors gay men's retailer Priape: "Michael Ain, Priape's director of marketing and sales, says Facebook is treating Priape differently than it does similar pages aimed at heterosexual audiences."

Duke University to host Episcopal Bishop Gene Robinson: "Janie Long, director of the Center for Lesbian, Gay, Bisexual and Transgender Life-which organized Robinson's visit-said she hoped his appearance would help to open a campus conversation on faith and identity. 'This is something that I deal with with students quite frequently,' she said. 'And because I very much want students from all kinds of faith backgrounds-it's not students that are Christians, it's really all faith backgrounds-it's a chance for those students to be exposed to someone who I think is really an excellent role model in terms of balancing different parts of identity.'"

Madonna and A-Rod reportedly dine together in NYC.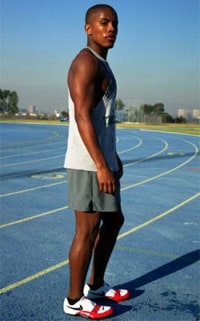 Out Dartmouth runner Jamal Brown shares his experiences as an openly gay college athlete.

There are two out gay men on this season's Top Chef — meet them.

Broadway's Hairspray to close.

Annual Ig Nobel Prizes awarded.

CBS in trouble for Survivor peen moment that nobody saw.

A new comedy TV series based on the childhood memoirs of Simon Doonan by the writer of Beautiful Thing comes to the BBC: "This glittering and hilarious series delves inside Simon's youthful memories and his desire to escape suburban Reading and live amongst the 'beautiful people' – from his perspective as a window dresser in a New York department store."

CDC: 1 in 5 unaware they are infected with HIV.

Building in Bangkok's gay area collapses: "The collapse happened on Tuesday in Bangkok's Silom Soi 4 at around 4pm local time (10pm NZ time), when the Soi is largely unattended. There are no reports of fatalities or injuries. The four-story building, currently under renovation and operating as Roxy Club, partially fell to the ground, crushing motorcyles and furniture, leaving the street covered in large pieces of concrete and other debris."