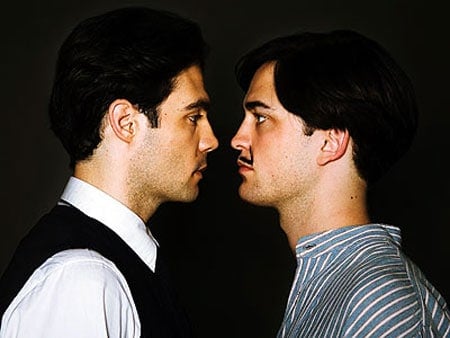 Back in November 2007, I posted about a new film called Little Ashes that would detail the intimate relationship between Spanish artist Salvador Dalí and poet Federico Garcia Lorca. Harry Potter and soon-to-be-released Twilight actor Robert Pattinson had been signed up to play Dalí.
Javier Beltran was later signed up to play Lorca, and these are some of the first shots.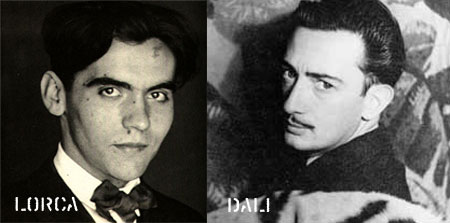 Last November, the Guardian wrote: "Described by its producers as 'racy' and 'sexy', the film will show Dalí and Lorca's feelings deepen into a love affair which the sexually repressed artist tries and fails to consummate. As a substitute, Lorca sleeps with a female friend, with Dalí present as a voyeur. The interpretation, by British screenwriter Philippa Goslett, is likely to cause controversy among biographers and historians. Although a physically intimate relationship between the men has long been rumoured, Dali told interviewers more than once that he rejected the homosexual Lorca's attempts to seduce him."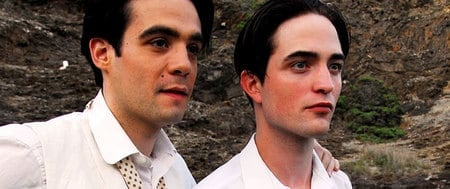 AFTER THE JUMP, one more shot of Matthew McNulty as filmmaker Luis Buñuel, and Beltran as Lorca.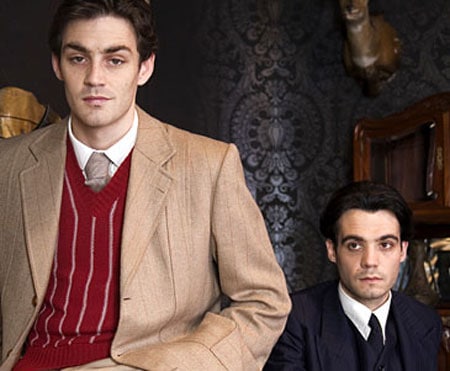 (image source)