GQ's photographic portrait of the '08 campaign.

Given the subject matter an tone of some of these, I'd rename the list "most powerful" rather than best, but here they are. Vanity Fair's slideshow of the 25 best news photographs.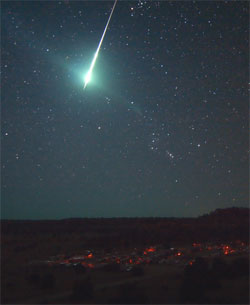 Outer space smells like hot metal and fried steak: "Nasa asked Steven Pearce, the managing director of Omega Ingredients, which makes fragrances, to recreate the scent after hearing of his work creating smells for an art exhibition in July, one of which was of the inside of the Mir space station. Mr Pearce is interviewing astronauts to help him with his task. 'We have already produced the smell of fried steak, but hot metal is proving more difficult,' he said. 'We think it's a high-energy vibration in the molecule.'"

Katy Perry dives on a gigantic pink cake.

Religious leaders in Florida come out against anti-gay Amendment 2, which would place a constitutional ban on same-sex marriage: "Florida Clergy for Fairness, a group of interfaith clergy, say that Amendment 2 is mean-spirited and an infringement upon the religious freedoms of all Floridians. 'Hatred and bigotry are the motivations behind this,' said Father Frank Corbishley, an Episcopal Chaplain at the University of Miami, during a conference call with reporters Thursday morning. 'It's sending a dangerous message about intolerance.'""

Wentworth Miller causes hysteria in China.

Musical indie film Once coming to Broadway.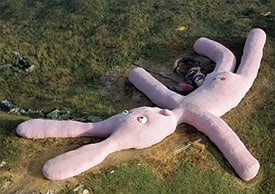 The pink bunny you can see from space.

Hong Kong sees sharp rise in HIV infections among gay men: "Four percent of Hong Kong's gay and bisexual men are HIV-positive and genetic analyses of virus samples found three HIV strains circulating in the local community."

James Bond for Obama: "I strongly feel there needs to be a new way forward. Barack Obama is pushing things in the right direction. I'm excited about the election. Unfortunately, things will probably get dirty. I hope Obama can stay above the fray … I'm hopeful for the first time in a long, long while. It's one of the most exciting elections in my lifetime."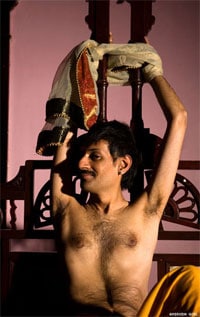 An update on Prince Manvendra Singh Gohil of India – he's now dating a 35-year-old Brit named Michael Lower.

Madonna drinks toast to divorce???

GOP Rep. Virgil Goode denies involvement in Eden's Curve, a "2003 art house film that depicts gay sex, violent beatings and drug use…The film is about a young man who goes off to an all-male college and begins to explore his sexuality, eventually engaging in a ménage a trois with his roommate and his roommate's girlfriend." Said Goode: "I never gave any money to that film. Wouldn't do it. Haven't even seen it. Wouldn't see it."

Cleveland to bid for Gay Games in 2014.

Eminem titles new album Relapse.

A clip from the PBS documentary on torture that PBS won't show before the election.

Connecticut Supreme Court ruling on same-sex marriage may help cause in Vermont: "Bills proposing gay marriage are commonly introduced at the Statehouse, but usually gain little traction in the relevant committees. But advocates and lawmakers say these and other developments across the country have changed the political climate, increasing the chance that the Legislature will seriously consider a bill early next year."