Piano found in perfect working condition deep in woods of Cape Cod: "The Baldwin piano, which had a matching bench, was set up as if someone was about to sit down and play, reported WCVB-TV in Boston. Despite efforts by police to locate its owner, or at least explain how it came to be in a conservation area, police Monday said no one has contacted them…The piano is so heavy that it took more than a half-dozen men to load it onto a truck."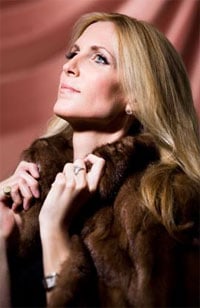 Ann Coulter's mouth wired shut. Image from a conservative women fur calendar.
SICK: Indonesian province moves forward with microchip implant proposal for people with HIV/AIDS. "Since the plan was initially proposed, the government has narrowed its scope, saying the chips would only be implanted in those who are 'sexually aggressive,' but it has not said how it would determine who fits that group. It also was not clear how many people it might include."
Britney Spears rolls the Stone back.
Amy Winehouse back in the hospital.
Brazil's DOM magazine halting publication.
Westboro Baptist Church flee after being met by hundreds of student counter-protestors in Omaha: "Students threw hamburgers and bottles of lemonade and milk at several members of the Westboro Baptist Church of Topeka, Kan., students said after the protest. A video of the protest was" recorded by 16-year-old student Mason Hartwell that" showed one counterprotester on the ground, seated with his hands behind his back and flanked by two law enforcement officers."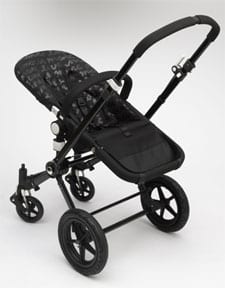 For the Gaybies: Marc Jacobs-designed Bugaboo stroller. "What would you pay for this hot new limited edition stroller? What if we told you there are only 15 available? How about if you knew it was designed by Marc Jacobs? If $1500 was the number you came up with, you know your luxury sedans."
Hillsborough County, Florida swears in first openly gay commissioner: "Democrat Kevin Beckner took the oath of office before a standing-room-only crowd that spilled into the first floor at County Center. Like the two other commissioners sworn in, Beckner thanked his parents and supporters. He singled out a 96-year-old activist who collected 400 signatures to get his name on the ballot and another woman who campaigned for him while battling cancer. As he joined a commission that three years ago voted to ban gay pride displays on county property, he also recognized his partner of 10 years."
A-Rod to help stuff Madonna's turkey.
Some 16-year-olds have all the luck.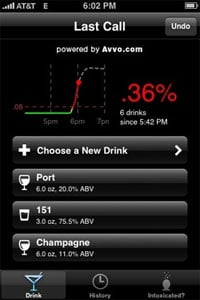 New iPhone app helps you calculate whether or not you might be in danger of getting a DUI or endangering someone should you get behind the wheel after a holiday party. If so, it will call a taxi for you. Of course if you're that gone, will you have the foresight to use it?
World's largest cruise ship hits the water.
New documentary explores gay rights: "The rebirth of the gay rights movement and the battle over legalizing same-sex marriage will be the focus of the new indie documentary 'A Non-Issue?' The doc will follow Dr. John Corvino, a philosopher, lecturer and author of 'The Gay Moralist,' as he crisscrosses the nation engaging and debating those most against gay marriage."
"Ex-gay" groups receiving government subsidies in The Netherlands.
A look back at Pat Buchanan in 1977.
SX interviews Matthew Mitcham: "In a world where everyone seems to be on the make, Matthew Mitcham is a refreshing change. Unlike some other athletes that come to mind, he's not milking his Beijing experience like a frenzied bovine. He's not selling his story to the highest bidder, for instance, but is instead speaking to the gay press, and a community that has strongly supported him. He's not hitting the party circuit, but has slipped back comfortably into his training at the Sydney Aquatic Centre, practising the sport he loves, spending his spare time (what little there is) doing ordinary things like catching up with friends and family, and hanging out with his partner."