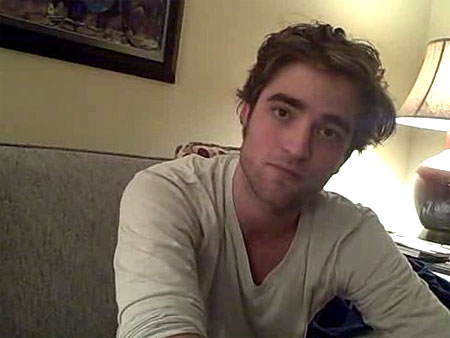 In an interview in which he mainly discusses the new vampire movie Twilight, Robert Pattinson dips into some discussion of the relationship between Salvador Dalí and Federico Garcia Lorca in the upcoming film Little Ashes (at about 8:40):
"I guess it's devastating. It's when two people essentially fall in love with each other arguably, but no one really knows what the extent of their actual relationship was. It ruins everything in both of their lives. Not so much in Lorca's but it really does destroy a lot of things in Dali. But mainly because he's such an intensely sensitive man. He had so many neuroses about everything. His sanitya and his senseibility was such a knife edge his whole life. In Twilight it's kind of the same thing, but they kind of figure it out whereas In Little Ashes they can't figure it out."
Pattinson plays Dalí. In late October I posted a few images from the film and last week the one-sheet.
Incidentally, actor Peter Facinelli, who fangs Pattinson in Twilight, bragged about it to E!: "It was great. I can actually say I'm one of the few guys who have necked with Rob Pattinson. A lot of people are envious of me."
Watch the clip, AFTER THE JUMP…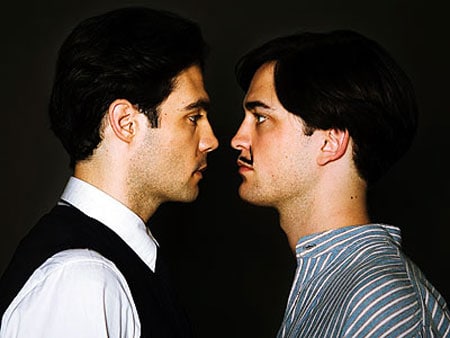 (via afterelton)