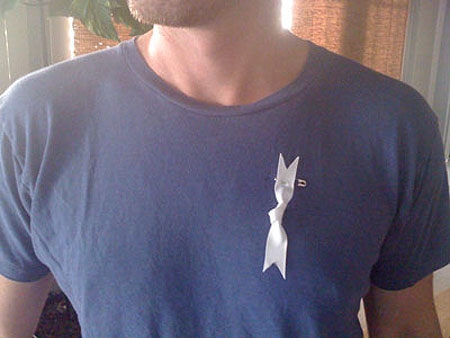 My friend Frank Voci started WhiteKnot.org as a visibility symbol for this new civil rights awakening we're seeing right now, a symbol for the belief in equal rights and non-discrimination for all people. He writes: "Whether you are gay or straight, please show your support by wearing the knot and telling people why you are wearing it. It may seem like a small thing, but imagine the white knot gaining the pervasiveness and instant recognition of the AIDS Ribbon. We can do it!"
Thousands of them were distributed at rallies last weekend. Here are instructions on how to make your own.
The AIDS ribbon certainly became a powerful symbol of solidarity and remains so today. A white knot seems an appropriate symbol using the language of marriage.
WhiteKnot [official site]