Prop 8 battle enters new stage: "What we're doing now is building a movement. There is more excitement and energy than I've seen in a long time about people coming together and wanting to have input as to what this movement looks like."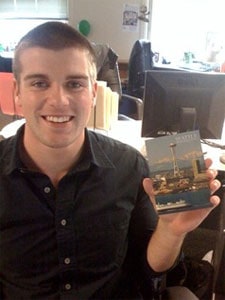 Project Postcard springing from Join the Impact: "Our friends at LGBTQ Civil Rights Front have come up with a brilliant way for us to ensure that LGBTQ issues aren't forgotten as President-elect Obama makes his transition into the White House. Their idea: buy a postcard from your home town, include a handwritten message, and mail it to Obama's Presidential Transition Office."

Cinemark Theatre to see picket this Saturday in Evanston, Illinois.

National "Day without a Gay" planned for December 10.

LDS Church has yet to respond to Equality Utah's press conference on the Mormon church's stated support of other gay rights. But new push for rights begins anyway…

GLAD: Group announces push for marriage equality throughout New England.

Bilerico is hosting a liveblog Thursday night with Kate Kendell, Nadine Smith and Barbara McCullough-Jones, three women who lead the efforts to defeat marriage amendments in California, Florida and Arizona.

Vermont lawmaker to introduce same-sex marriage bill: "Vermont state Sen. John Campbell says he's going to introduce a gay marriage bill when the Legislature convenes in January. Campbell says gay marriage is an important issue for many Vermonters, but he calls it a political land mine."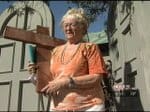 Christian who had her cross stomped in Palm Springs isn't pressing charges: "I will not press charges and I believe I'm doing what Christ did for us on the cross by saying, 'Father forgive them, they know not what they do.'"

Santa Cruz County joins suit seeking to overturn Proposition 8: "By unanimous vote, county supervisors chose to join the San Francisco lawsuit that seeks to undo Proposition 8, the recently passed constitutional ban on same-sex marriage. 'Santa Cruz County has once again stepped forward to make sure civil rights are enforced equally,' said a joyous Louis Bonsignore of Soquel, one of the many local residents, county employees and area clergy on hand to celebrate Tuesday's vote. For Bonsignore, like several others in the crowd, the vote was personal as he was among the first to wed under the state's short-lived gay marriage provisions. The board's action Tuesday, which was introduced by supervisors Neal Coonerty and Mark Stone, means the county will lend mostly symbolic support to the San Francisco lawsuit filed Nov. 5."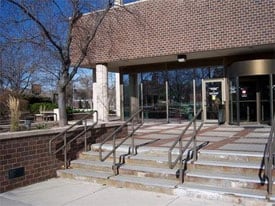 Showcasing a photo that could have been taken any day of the week, bigoted blog Dakota Voice highlights no-shows at Rapid City, South Dakota Prop 8 rally: "I don't usually have a whole lot of good things to say about homosexual activists around Rapid City or anywhere else for that matter; I just don't find anything to appreciate about undermining the moral fiber of society, undermining marriage and family, and legitimizing a lifestyle fraught with health hazards. But it looks like the homosexual community in the Rapid City area has opted for a responsible stance on Proposition 8…and stayed home. Some homosexual activists have been after me to say just one thing positive about homosexuals. Here you go. Credit where credit is due. Marriage and representative democracy are important, and we should respect both. I'm glad the homosexual community in Rapid City did." Well, the folks in Grand Forks, North Dakota didn't stay at home.

Dr. Phil dedicates entire episode to Prop. 8: "Frank Voci, founder of WhiteKnot.org, was in the audience for today's taping and says the show was 'intense.' When audience members walked in, they had to choose sides — Yes or No on 8. Then, the producers physically divided the audience according to their philosophical/political positions. The show included commentary from Mayor Gavin Newsom and Gloria Allred as well as emotional audience participation." The show is scheduled to air this Friday.

Finally, Batboy was spotted at last weekend's rallies. (via pam)