Ron Reagan endorses Obama.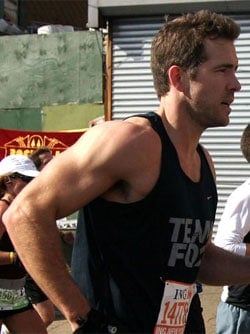 Ryan Reynolds beefs up the NYC marathon.

Two Swedish women married in India: "The young women, Sara and Sandra had been living together in India's national capital, New Delhi for past one year and 'solemnized' their marriage according to the Vedic rites and rituals. The newly married couple said that they were extremely happy to get married in the city of Taj Mahal, the monument of love and one of the Seven Wonders of the World."

Lesbian engagement on All My Children: "That day, I knew I wanted to spend the rest of my life with you. And I knew that I wanted to have a home with you and Miranda, and a future together. And so today, I am asking you my beautiful, beautiful, beautiful Bianca… will you marry me?"

Will & Grace creator Max Mutchnick marries.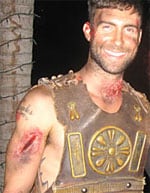 Harrison Ford dressed as a peapod for Halloween while Maroon 5's Adam Levine took a sexier route.

Hawaii verifies Obama birth certificate.

New play about gay Iranian teens executed in 2005 to open in Chicago: " The play tells the story of two boys coming of age, and struggling with their identities as Arab Iranians, and as typical teenagers longing to discover their place in the world. Ayaz Marhouni and Mahmoud Asgari, the two fifteen year old boys who may have been gay or may have been experimenting with their sexuality – like many teenagers do, get caught in a compromised position, publicly humiliated and tried in the Iranian legal system."

New York voters targeted with robocalls claiming to be Gay City News with an endorsement for the Democratic candidate in certain districts.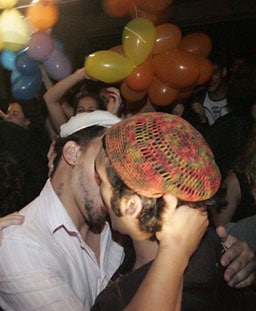 Students kiss for gay rights in Sao Paulo.

North Carolina Democrat Kay Hagan is suing Elizabeth Dole for defamation over her "Godless" attack ad.

New McCain Keating 5 revelations on investigations on alleged leaks by the Senator: "All five senators–including McCain–had testified under oath and under the U.S. penal code that the leaks did not come from their camps. The leaks were also prohibited by rules of the Senate Ethics Committee; according to the rules of the Senate, anyone caught leaking such information could face expulsion from the body. These, then, were not the usual Washington disclosures: Discovered, they could have stopped the career of any Washington politician in his tracks."

Boy gunned down while trick-or-treating: "An ex-convict who thought he was being robbed gunned down a 12-year-old trick-or-treater, spraying nearly 30 rounds with an assault rifle from inside his home after hearing a knock on the door, police said Saturday."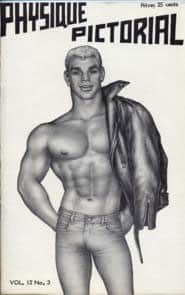 Tom of Finland retrospective opens in Liverpool.

Joaquin Phoenix says good-bye to acting .

Homophobic attacks on the rise in Scotland.

Netherlands: Cannabis being laced with Viagra.

Straight man bringing discrimination suit against employer over "gay taunts" from colleagues who suggested he was gay because he lives in Brighton: "Stephen English, who is heterosexual, says he was called a 'faggot' and 'Mr Franglais' by fellow members of staff at the blind and awning firm where he worked. He alleges that the barbs began after a sales manager discovered that he went to boarding school and now lived in the Sussex seaside town, which has a large gay population. Mr English, who has been married for 20 years and has three teenage children, decided to take legal action after his attendance at Brighton's Gay Pride parade wearing "skin-tight Lycra cycling shorts" was mentioned in the Thomas Sanderson Blinds in-house magazine."