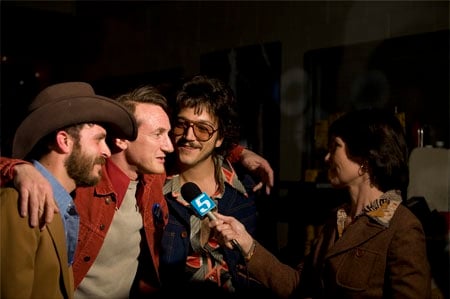 Ebert, like nearly every other reviewer in the nation (I said nearly), is raving about Milk and Sean Penn's performance, noting Milk's 70's campaign to bring gays out of the closet. Ebert notes that Milk's campaign for sexual openness has had much success, and suggests in not such explicit terms that he's behind efforts to make the Mormon church (and others against equality) pay for its anti-gay initiatives:
"In 1977, Harvey Milk became the first openly gay man elected to public office in the United States. Yes, but I have become so weary of the phrase 'openly gay.' I am openly heterosexual, but this is the first time I have ever said so. Why can't we all be what we prefer? Why can't gays simply be gays, and 'unopenly gays' be whatever they want to seem? In 1977, it was not so. Milk made a powerful appeal to closeted gays to come out to their families, friends and co-workers, so the straight world might stop demonizing an abstract idea. But so powerful was the movement he helped inspire that I believe his appeal has now pretty much been heeded, save in certain backward regions of the land that a wise gay or lesbian should soon deprive of their blessings."
I object to Ebert's use of "prefer" but his sentiment is in the right direction.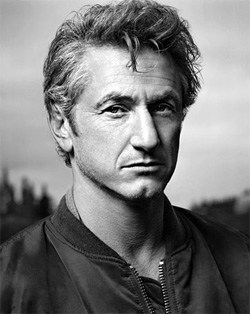 Penn said, in an interview late last week, "I think less people would have died of AIDS [if Harvey Milk had not been assassinated]. I think Ronald Reagan would have been forced to address it. [Milk] was a leader, and he happened to be focused on the gay movement. He would have advanced that argument a lot sooner. I think people are dead because he died too soon."
Penn also condemned Prop 8: "If we could have no excuse for being ignorant in human history, then the punishment for support of Proposition 8 would be minimally manslaughter. There will be teenage boys who will hang themselves [because of this]."
Earlier this month I saw Milk (which I should also disclose, and you may have noticed, advertises on this site). As I noted back then, it's a powerful, classy, elegant, film. If there's anything I would add to that review is that if you see the film (it opens today) this weekend (whether it's at a Cinemark theatre or not), you should take a straight friend, preferably one who's not fully convinced that gays deserve rights under our Constitution.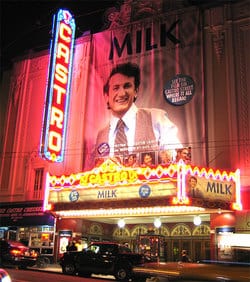 Because Penn's Harvey Milk will likely, to use the leader's phrase, recruit them.
Yesterday it was announced that Penn would be the one to present Gus van Sant with a special tribute award at the Gotham Awards at Cipriani in New York City.
A.O. Scott of the New York Times said in his review of Milk: "…[it's] the best live-action mainstream American movie that I have seen this year. This is not faint praise, by the way, even though 2008 has been a middling year for Hollywood. 'Milk' is accessible and instructive, an astute chronicle of big-city politics and the portrait of a warrior whose passion was equaled by his generosity and good humor. Mr. Penn, an actor of unmatched emotional intensity and physical discipline, outdoes himself here, playing a character different from any he has portrayed before."
Penn image from GQ's Men of the Year issue.
For all of our Harvey Milk coverage, CLICK HERE.