Evil water lurks.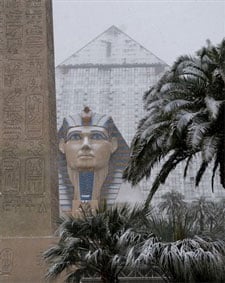 Vegas hit by biggest snowstorm in 30 years.

Here's what you might accessorize with if you were going on a date with the Burger King.

Phoenix votes for domestic partner registry, will allow hospital visitation: "The City Council on Wednesday unanimously voted to create a domestic-partner registry, following in the footsteps of Tucson, which launched a similar program in 2003. The registry guarantees only that domestic partners have the right to visit each other in Phoenix hospitals, nursing homes, rehabilitation centers and other health-care facilities." The Alliance Defense Fund spoke out at hearings against the measure.

Milk takes San Francisco Critics award. Screen Actors Guild awards announced — full list.

Manhunt male model contestant Matt Lanter joins 90210.

Man pleads guilty for October gay bashing in Georgetown: "Ruddad Abdulgader, of Alexandria pleaded guilty today to two counts, including felony assault with bias intent. He faces up to 5-1/2 years in prison when he is sentenced in February."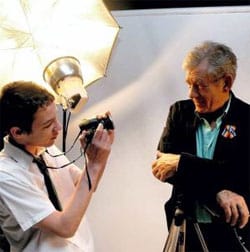 Sir Ian McKellen visits hometown school to deliver message against bullying: "Golborne High in Wigan has signed up to gay equality charity Stonewall's new education champions scheme. The programme allows councils to work with the charity and each other to promote safe and inclusive learning environments for youngsters and establish practical methods of addressing homophobia in schools. Wigan council is one of five founder members of the scheme. Lord of the Rings star Sir Ian, who was brought up in Wigan and is an active gay rights campaigner, toured the school and viewed photography work of Year Nine students."

Ecuadorean NY man slain in anti-gay, anti-Hispanic hate crime, is remembered in Queens: "Sucuzhañay's mother, her face contorted with grief, struggled to walk down the aisle of the packed church, supported by Jose's brother Diego. Black-clad mourners wore stickers emblazoned with the face of the slain man, whose coffin was draped in the Ecuadoran flag as it was carried out of the church. 'Jose, we'll always remember you,' Diego Sucuzhañay said. Jose Sucuzhañay's body will be flown back to his hometown in the Andes mountains for burial. Ecuadoran community leaders called him a martyr for immigrants from the South American nation." The killers remain at large.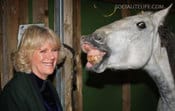 Camilla Parker-Bowles attends the Olympia Horse Show.

Gay British man asks for help in finding son he says vanished with lesbian mother: "Michael Turberville, 41, has not seen seven-year-old Ashley Skinner since the boy's mother, Joanne Skinner, disappeared with him more than a year ago. The IT consultant has launched a public appeal to find him with the backing of Britain's top family court judge. There is evidence that Ms Skinner, 35, fled abroad. Mr Turberville believes she may be living with Ashley in Australia."

Scientists wonder if the arctic ice melt has passed the point of no return?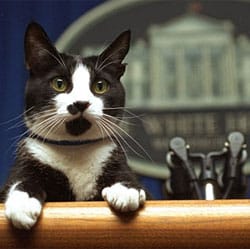 Clinton cat Socks dying of cancer.

Providence, RI protestors target car dealership for advertising with homophobic radio host John DePetro.

German Tourism Bureau unveils new gay travel portal.

Joe.My.God visits 'Our Passionate Struggle' at the GLBT Historical Society in SF.

Asteroid faces challenge from volcanoes as to what caused the death of the dinosaurs.

Canadian study: Gay teens at higher pregnancy risk. "The authors suggest the discrimination, sexual abuse and harassment that gay, lesbian and bisexual teens face may prompt them to indulge in more sexually risky behaviour like having sex without using condoms, starting to have sex before the age of 14 or having multiple sexual partners."