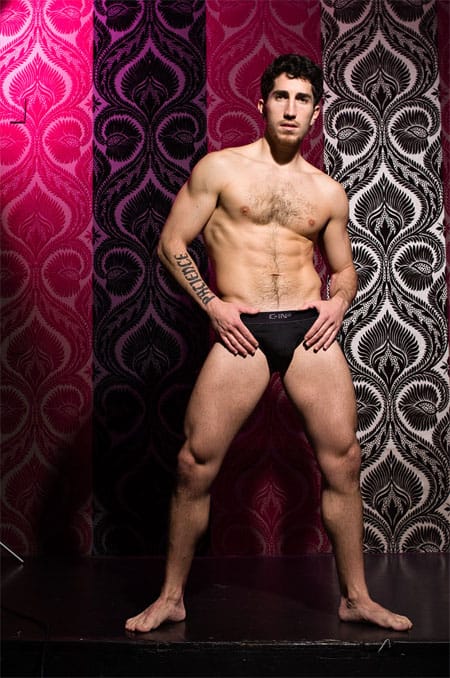 New York's NEXT magazine was good enough to share a few exclusive outtakes from the shoot for its annual pull-out calendar with Towleroad.
The calendar features NYC bartenders shot by photographers Troy Phillips and Akimitsu Sadoi in the bars where they work. The bars involved this year are Barracuda, Posh, Vlada, Evolve, Splash, Stonewall Inn, No Parking, Gym Sportsbar, therapy, The Monster, D-Tox, and The Ritz. The boys are also showing off some C-IN2 underwear.
For you New Yorkers, the calendar, which they promise is packed with dates important to your social schedules, comes out in Friday's issue. The photos will also be posted at NEXT's website Friday.
Above, Frank from Barracuda.
Five more men — Ashton and Juan Castro from Evolve, Anton from The Ritz, and Jeff and Erwin from Splash Bar, AFTER THE JUMP…