Police have released a sketch of one of the suspects in the early Monday brutal attack on Jose Sucuzhañay, who remains on life support at Elmhurst Hospital Center in Queens while his family makes decisions about organ donation and other arrangements, according to the NYT. Yesterday, the AP reported that Sucuzhañay had been taken off life support. Those reports were apparently untrue.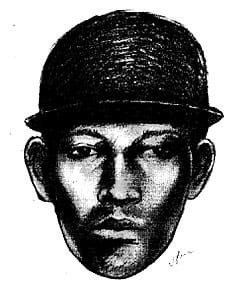 Said Diego Sucuzhanay, the victim's brother: "He's not dead. There are some decisions that need to be taken. We are brothers and we do not have the power to make that decision." Sucuzhanay's parents are in Ecuador.
According to Newsday, Law enforcement officials, however, are treating the case as a homicide and have declared Sucuzhañay brain dead:
"Community leaders and city politicians called for the attackers' swift arrests. Sucuzhanay suffered severe head trauma in the 3:30 a.m. beating Sunday in Bushwick. Police yesterday asked for help in locating one suspect, described as a male about 6 feet tall and between 18 and 20 years old, wearing a dark baseball cap, a black leather jacket, dark jeans and boots. A $22,000 reward is also offered for information leading to the attackers' arrest. Police asked the public to call 800-577-TIPS."
I have received word from a reader in Bushwick about a flyer he received regarding a candelight vigil for the victim. He has transcribed it for me and I am posting it below.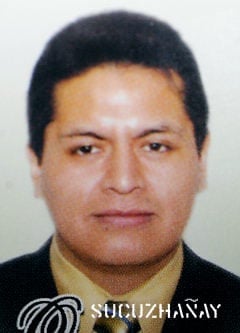 CANDLELIGHT VIGIL FOR A BUSHWICK HATE CRIME
Sunday, December 14th
Dear Everyone, Early Sunday morning 2 brothers from Ecuador were walking to their homes in Bushwick arm in arm. They were attacked by 3 men who shouted anti-gay and anti-Hispanic insults as they beat the brothers with an aluminum baseball bat and a broken bottle. Jose Sucuzhanay died Tuesday morning from extensive brain damage and skull fractures. He co-owned a real estate business in Bushwick. A vigil has been organized by a Bushwick community member, Meg Hitchcock. Note, this event is not organized by Arts In Bushwick, but we will be there and we hope you'll come show your support in protesting this horrible attack on a member of our community. Sunday, December 14th Meet in front of The Archive café at 49 Bogart Street (at Seigel and Bogart) at 7pm. We will walk to the scene of the crime at Bushwick Ave. and Kossuth Place and have a few moments of silence at 8pm. Please bring extra candles. And, spread the word!
Previously
Brooklyn Man Dies as Result of Anti-Gay, Anti-Hispanic Assault [tr]