Illinois Governor Blagojevich tries to fill Obama's Senate seat: "U.S. Senate Majority Leader Harry Reid (D-Nevada) said in a statement this afternoon that the Senate will not seat anyone Gov. Rod Blagojevich chooses to fill Illinois' vacant Senate post, amid word that the governor is set to name former Illinois Attorney General Roland Burris. The statement also is signed by U.S. Sen. Dick Durbin of Illinois, who has repeatedly urged Blagojevich not to name a replacement for the seat vacated by President-elect Barack Obama."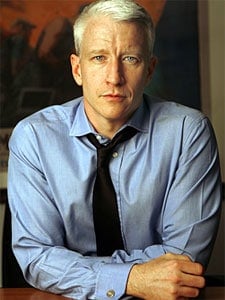 Choire Sicha asks Anderson Cooper in the L.A. Times if he has any plans to offer 'opinionated' perspectives like some of his fellow anchors: "I have no plans to, no. I think those people are really good at what they do. Rachel Maddow is an incredible talent — she's funny, and smart, obviously well researched on subjects. I'm just not interested as a viewer in listening to anchors' opinions. It seems like there's an awful lot of yelling, and this year yelling's been replaced by sarcasm and snark- iness."

Many more shots of Prince Harry's fun in the sun.

Sushi is ready to drop!

Push for domestic partner recognition NY Assemblyman Daniel O'Donnell interviews with David Paterson for Clinton Senate seat: " To say Mr. O'Donnell, known for his active support of gay rights issues, including same-sex marriage, was overly optimistic about his chances would be a stretch. He put his odds of getting the seat at about one in 10, or 'about the same as the population of gay people in the world.' But Mr. O'Donnell did offer that he believes the governor has yet to settle on a final choice."

Vampire hottie Cam Gigandet shops at Barney's in a kilt.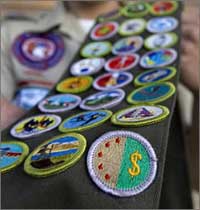 Wouldn't it be great if this overachiever turned out to be gay?

FDA approves drug that thickens and grows longer eyelashes: "Latisse is a once-daily prescription treatment that is applied to the base of the upper eyelash with a sterile, single-use-per-eye disposable applicator. Once treatment is stopped, eyelashes will gradually return to where they were prior to treatment. Allergan said it estimates global peak sales of Latisse solution could top $500 million a year."

Scientists to ignite man-made star.

Jude Law shows off his bod in Brazil.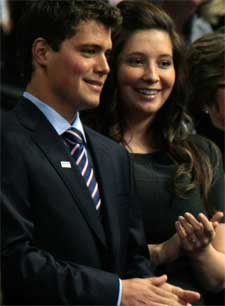 BIRTH: Sarah Palin is a grandmother now.

Gay man attacked in nightclub in Preston, UK: "Hairdresser Daniel Jenkinson, 23, who was left covered in blood after the assault, says he is now frightened to go out in the city. His attacker – Neil Bibby, 22, of Bramble Court, Penwortham, Preston – was sentenced to 200 hours' unpaid work, a three-month weekend curfew, and ordered to pay £2,000 compensation by Preston Magistrates after he pleaded guilty to assault."

Perverted Catholic criminals.

The Killers to record with Paul McCartney? "According to UK tabloid The Sun, the former Beatle watched the band perform at London's Royal Albert Hall last month and then told Brandon Flowers and co that he'd love to record with them. The paper quotes an unnamed 'source close to McCartney' as saying: 'Paul had a great time at the gig. He loves their music and their great attitude. He was as pleased to meet them as they were to meet him but they were gobsmacked when he said he'd love to do something with them music-wise.'"