A grim first look inside the Taj Hotel following the weekend's deadly terrorist siege in Mumbai. The owner of the Taj said the hotel had temporarily increased security following a warning they received. The Big Picture offers some powerful and troubling photos. Hostages says he wishes he had a gun rather than a camera. This video allegedly shows the final living terrorist beaten and arrested. Condoleezza Rice heads to India.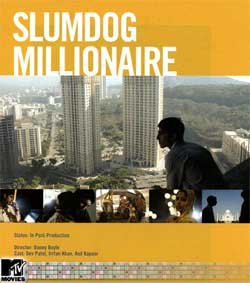 Danny Boyle's Slumdog Millionaire wins big at British independent film awards (Bifas): "…the story of a Mumbai teenage boy who astounds all around him by doing well on the Indian Who Wants To Be a Millionaire quiz show, won best film, best director and best newcomer for its British lead."

Pregnant man Thomas Beatie and family go international.

Scottish women targeted in homophobic gravel attack: "Police say the happened at around 2am yesterday morning as the pair made their way along Duke Street towards Lochend Road following a night out. The women, aged 34 and 35 were then subjected homophobic abuse by two men who were walking in the opposite direction. The men then picked up gravel from the ground and threw it. One of the women had gravel thrown directly in her face before both men ran off towards Leith Links."

Britney Spears goes on the record, brings Circus to X-Factor.

Scientists: Blueberries can improve memory.

Nature/nurture argument for homosexuality to be informed by forthcoming study of twins.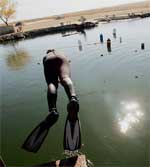 Scuba dive in the middle of the Utah desert.

Judge rules murder of gay man in Australia not homophobic: "The court had heard Fleming, 35, and the youth, who cannot be named for legal reasons, were sharing a beer at a Narrabeen toilet block while sheltering from a storm. Fleming, a 'gentle, childlike man' with Asperger's Syndrome later approached the youth with his trousers down and attempted to hug him. NSW Supreme Court justice David Kirby said the killing was the result of a failure of communication. 'He feared that he may be raped or sexually assaulted,' Kirby told the court as he handed down the sentence. 'He says, and I accept, he is not homophobic.'"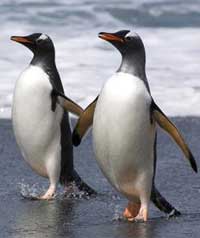 Gay penguins segregated at China zoo after urge to father children leads them to steal eggs. No doubt the wingnuts will be all over this story.

Tampa, Florida area sees shift in attitudes toward gay people: "The gay and lesbian community that left Ybor City in the early 1990s is returning to play a key role in its resurrection. A local salsa instructor is satisfying a growing interest in a class for gay and lesbian dancers. And in Palmetto, the nation's first gay and lesbian retirement community is appealing to people nationwide seeking a slice of Florida paradise. Perhaps no sign of support is clearer than the election of Kevin Beckner, the county's first openly gay commissioner. He defeated Brian Blair, a supporter of the county's ban on recognizing gay pride."

British rugby league adopts stance against homophobia: "League officials say posters and logos carrying the message, 'Some people are gay. Get over it!' will be displayed at rugby league grounds, in programs and fan areas, as a bid to promote LGBT integration in the sport.

Ben Affleck shaves his head.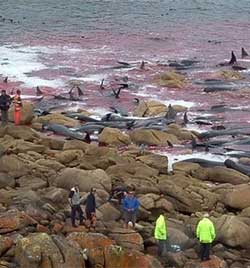 More than 150 pilot whales die in mass stranding in Tasmania.

Gay Catholic's book ruffles frocks at Boston church.

Secret behind Tina Fey's scar revealed.

Norman Mailer writer's colony to launch in May in Provincetown: "Still in its planning stages, the center, to be funded entirely through private donations, is scheduled to host at least seven weeklong seminars next summer, as well as monthlong fellowships and other events. And that's just the first season, Schiller said. Colony organizers include an ad­visory board of noted authors, among them Günter Grass, Joan Didion and Doris Kearns Goodwin. They are still planning the curriculum for the fall and winter seasons…The summer seminars, which will begin in May and end in August, will range in theme from first-person journalism to documentary filmmaking."

Huffington Post raises $25 million in new capital from OAk Investment Partners.

Warrant out for Polish man suspected in homophobic UK attack.