Police: $20 million extortion plot against John Travolta. TMZ: Not over son's photo.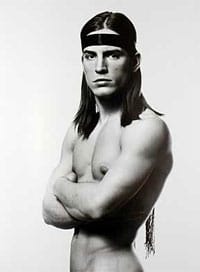 Andy Warhol muse Joe Dallesandro to get "Teddy Award" at Berlin Film Festival. Committee: "Dallesandro was not only the most beautiful man in his media generation, but also put his erotic appeal out to consciously be objectified."

Chris Evans' answer to his publicist's shirtless photo ban: wear the tightest one possible.

Newsweek's Howard Fineman meets Towleroad on the DC Metro.

Texas: Gay Dallas man files state's first same-sex marriage petition.

Second NY Appeals Court rules that out-of-state marriages must be recognized: "This decision comes in the case Lewis v. Department of Civil Service and follows a landmark victory by the New York Civil Liberties Union in Martinez v. County of Monroe. Today's decision in Lewis was issued by the Third Department and involves taxpayers who sued the state Department of Civil Service for recognizing same-sex spouses of state employees for purposes of health insurance benefits. The court affirmed that the state was following the law by granting all validly married couples eligibility for health insurance benefits."

Hey Brad, your fly is open.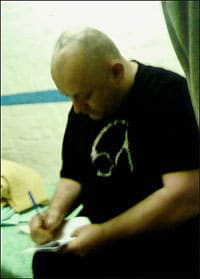 Boy George settles in to prison life: "The roly poly singer scribbles on a pad during the first hours of his 15-month sentence. George, 47, is said to be terrified of attack in jail and has already angered fellow inmates by lining up a soft job in the canteen. He is set to earn £6 a week as a server, dishing out meals to lags on A Wing of HMP Pentonville in North London, where he is doing time for imprisoning and beating a rent boy."

The Obamas' first dance as first couple.

Participant in 1991 murder of Paul Broussard in Houston back behind bars.

Utah State senator Chris Buttars and gay activists break bread — literally.

Donors bail out Log Cabin Republicans.

Nathaniel at Film Experience posts a good analysis of the Oscar noms.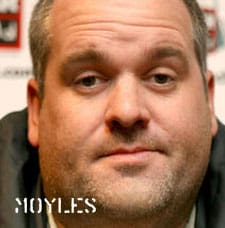 BBC DJ Chris Moyles insults Jews, gays with Auschwitz joke, effeminate rendition of Will Young song.

4th Circuit Court of Appeal judges rule against Alliance Defense Fund, say the city acted legally when it created a registry for same-sex couples and used the registry as a basis to provide health insurance to the partners of its gay and lesbian employees.

Britain's first openly gay judge Sir Adrian Fulford describes "bizarre and depressing" experience of applying for judicial appointment: "When he insisted that 'I would not be putting myself through this rather unpleasant process unless I really wanted to be a judge, they then directed their focus, in a somewhat dramatic way, on what may or may not happen behind my closed bedroom door'."

Proposed high school's gay-straight alliance meets resistance in Waynesboro, Pennsylvania.

Gay Times: Lily Allen gone wild!