Voting open for one more day of the 2008 Weblog Awards.

Rick Warren offers sanctuary to Anglican churches that broke away from their denomination because of the anti-gay rift inspired by the ordination of Bishop Gene Robinson.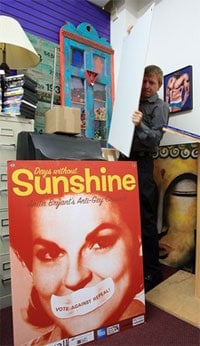 Florida exhibit chronicles Anita Bryant's anti-gay crusade.

German TV News has its own weatherpussy.

Boy George evicts "unsuitable" roommate: "O'Dowd has let his friend Antony Marnoch – freed on a £10,000 bond – use his residence as a bail address while he awaits trial for the alleged rape of a 12-year-old-boy in a public toilet…But, after a tip-off from The Sun, a judge at London's Blackfriars Crown Court lifted reporting restrictions on the case and declared it 'entirely unsuitable' for Marnoch to stay with O'Dowd in his North London property. O'Dowd claims he let Marnoch stay with him so he could visit a nearby hospital for regular cancer treatment, saying, 'That's what friends are for.'"

LULIN: Comet to be visible to naked eye next month.

Long Island, NY schoolmates remember Harvey Milk: "…his high school friends say they knew nothing of his love for opera, much less his sexual orientation. To them, he was an ardent if second-string athlete, a fun-loving joker and a likable pal who danced with girls around the jukebox."

I prefer True Blood's Ryan Kwanten more scruffy than clean.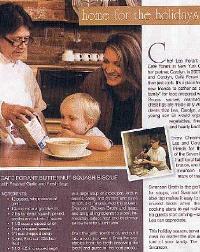 WingNutDaily: Campbell's Soup pledging more pro-gay ads!

A major fix of The Real World: Brooklyn's Scott Herman.

Ne-Yo still denying gay rumors: "Here's my stand on the whole thing: I'm NOT gay, I'm NOT prejudice to anyone, I DID NOT get stomped out by Jim Jones or anyone else, I'm NOT engaged, I'M NOT STUPID. And to anyone that INSISTS on thinking that any of these things are true……FUCK YOU. To the haters….find some new material please!!!"

Don't miss Rich at FourFour's wrap-up of the Golden Globes ceremony, which is far more interesting than the ceremony itself.

Tom Brady and Gisele Bundchen not waiting until gays can get married too.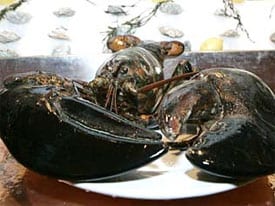 140-year-old lobster to be returned to ocean after brief imprisonment in restaurant tank.

Colorado Episcopalians end moratorium on gay priests: "Bishop Robert O'Neill was to ordain Mary Catherine Volland to the priesthood at St. John's Cathedral on Saturday. Volland, a longtime Colorado resident and partnered lesbian, had been a candidate for ordination in the Diocese of Minnesota. She will serve at St. Thomas Episcopal Church in Denver."

Find the other side of the world from where you are.

John Varvatos wants to take his rock-flavored brand global: "He's made musicians and rock stars the core of his advertising campaigns, and the rock aesthetic is the foundation of his menswear. Last April, he added the ultimate piece to his music collection by opening in the former CBGB space, where his clothes are displayed among vintage books, high-end stereo equipment and a preserved wall of the original club, covered in tattered band fliers. Leveraging his love of music has helped him sell a reported $80 million worth of John Varvatos-branded clothes, shoes and accessories at retail last year alone, reaching an astonishingly broad base that reaches across generations from Zac Efron to Ian McKellen."