NYT on the string of false arrests of gay men in NYC sex shops which prompted protests outside the mayor's house over the weekend: "Some of the arrests have been used by the city as evidence in 'nuisance abatement' lawsuits, a tactic used for many years to try to shut down businesses where unlawful behavior is taking place. The chief police spokesman, Paul J. Browne, said that the police were not singling out gay men but merely responding to complaints about illegal activities."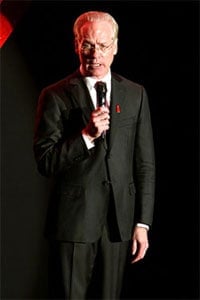 Tim Gunn: Project Runway show at New York Fashion Week will feature bunch of unknown designers. "I'm not sure anyone WILL be excited!"

Chris Brown says he's sad about beating Rihanna.

Gay rights lobbyists to descend on California capitol Tuesday: "Their goal: win support of lawmakers for a resolution opposing the legality of Proposition 8, the constitutional amendment passed by voters in November that bans same-sex marriage."

Many French straight couples choosing civil unions over marriage: "For every two marriages held now in France, one heterosexual couple chooses the solidarity pact, the Post reported, noting 92 percent of the 140,000 couples choosing to be united by the pact in 2008 were heterosexual."

The souls aboard Continental Flight 3407: 50 varied lives end on a cold, foggy night.

Zac Efron to play Jonny Quest.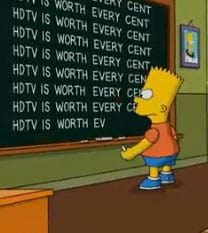 HD: Simpsons gets first new main title revamp in 19 years.

538.com's Nate Silver releases predictions for this year's Academy Awards.

Facebook's frightening new terms of service: "Now, anything you upload to Facebook can be used by Facebook in any way they deem fit, forever, no matter what you do later. Want to close your account? Good for you, but Facebook still has the right to do whatever it wants with your old content. They can even sublicense it if they want."

The Tudors' Henry Cavill's new spot for Dunhill Black.

UK: Teen blames friend for murder of gay Liverpool teen Michael Causer. "Gavin Alker, 19, is alleged to have participated in the assault which left Mr Causer with a lethal brain injury and is charged with murder. But Alker, of Fleetwood Walk, Runcorn, yesterday told Liverpool crown court it was his friend James O'Connor that had carried out two separate attacks on Mr Causer. O'Connor, 19, formerly of Huyton, but now of The Brow, Runcorn, has already admitted murder."

A date with NYC's Banksy, Poster Boy.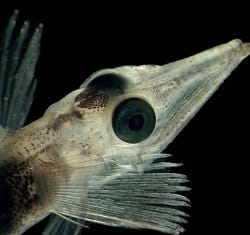 Life thriving undersea at north and south poles: "'At least 235 species live in both polar seas despite an 11,000-km (6,835 miles) distance in between,' a decade-long international project to map the world's oceans , Census of Marine Life, has found. Species living at both poles include cold-water worms, crustaceans, sea cucumbers and snail-like pteropods. They make up two percent of the 7,500 Antarctic and 5,500 Arctic animals known to date, out of a global total estimated at up to 250,000."

MSNBC runs outrageous anti-gay DADT editorial.

Scientist stop the aging process in the liver with protein cleanse.

"Ragtag group of queers and allies, trans folks and brass band friends" takes to the streets in Providence to protest gay scene: "We are sick of the majority of queer spaces in our city revolving around consumerism and intoxication. We are sick of 'queer' meaning 'assimilated white gay men' when there are a whole lot of us who don't fit with that identity. We are sick of monogamous relationships being the accepted norm…Despite some aggressive invitations to suck dicks from drunk bargoers, some beer thrown by the queers in the club at the queers who can't afford the 7 dollar cover charge, and being called dummies and threatened with teargas by some pitifully incompetent providence police, (and learning firsthand that they 'don't care about killing people' after threatening to teargas a crowd of kids in a packed staircase), a great time was had by all. There were no arrests."