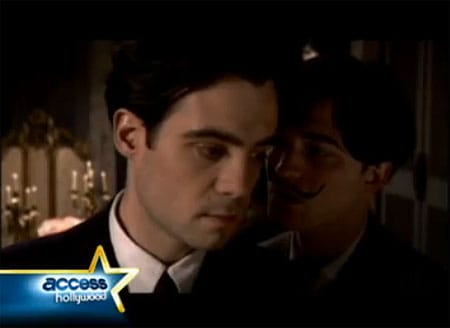 Access Hollywood presented some new footage last Friday of the Salvador Dali – Federico Lorca romance Little Ashes starring Robert Pattinson and Javier Beltran. None of the rumored sex scenes, but a bit of beachside romance and some awkward acting with a stuffed bear.
Watch it, AFTER THE JUMP…
And for you Pattinson fans who just want another bite there's a new skin-baring one-sheet floating around (though it's not been confirmed if it's official or fan-made).