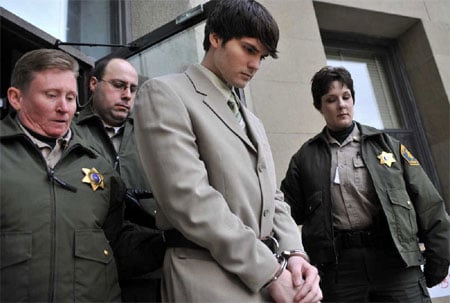 A jury deadlocked over death penalty sentencing means Harlow Cuadra will spend the rest of his life in prison with no chance for parole for the brutal murder of rival porn producer Bryan Kocis in 2007.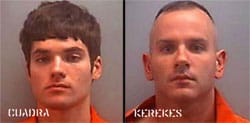 Kocis' neck was slashed before being stabbed 28 times and burned over 90 percent of his body by a fire set to cover up the murder. Cuadra's co-conspirator and former lover Joseph Kerekes is serving a life sentence after pleading guilty at an earlier date. The jury deliberated over Cuadra's sentencing for five hours. Cuadra eventually received two consecutive life sentences.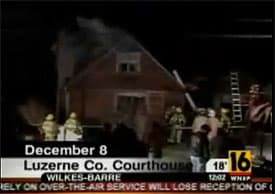 The Wilkes-Barre Times Leader reports: "Cuadra was convicted of first-degree homicide, conspiracy to commitcriminal homicide, abuse of corpse, robbery, theft, tampering withevidence, two counts of arson and four conspiracy charges after a12-day trial. The jury began deliberating Cuadra's punishment just before 11 a.m.Monday after Melnick and Cuadra's co-defense lawyer Paul Walkerpresented closing arguments. Melnick pushed for capital punishment, telling the jury Cuadraendangered firefighters and stole laptop computers, cameras and a Rolexwatch from Kocis' home. The danger to firefighters battling the intense blaze at Kocis'residence and the items stolen during a robbery were two aggravatingfactors prosecutors sought for the death penalty."
(top image Wilkes Barre Times Leader)
WNEP's report on the verdict late last week, AFTER THE JUMP…