Allen Andrade gets life sentence plus 60 years for Angie Zapata murder.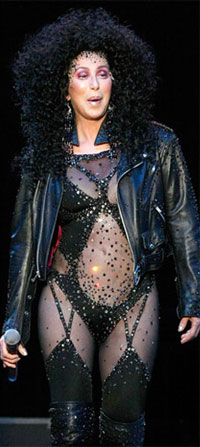 Cher turns back time to get back into black bodysuit.

Gay athletes to get 'Pride' safe house at 2010 Olympic Winter Games.

Just Jared interviews Katy Perry.

Actor Steve Gideon dies at 52: "Gideon died May 1 at his West Hollywood home of complications from colon cancer, said Bernard Vyzga, his longtime companion…musical theater career included staging and starring in the first
authorized gay version of Stephen Sondheim's 'Marry Me a Little'."

Maine Catholic Bishop Richard Malone calls same-sex marriage "a dangerous sociological experiment."

Why so many marriage equality advances in New England? "Liberal politics clearly plays a part, but the reasons for the rapid
transformation are more finely shaded than simple blue-state, red-state
color coding, according to analysts. The distinctive thinking of
religious New Englander… their view of religion as
private and personal, and their separation of their own beliefs from
politics – has enabled change, said Mark Silk, a professor of religion
in public life at Trinity College in Hartford."

Five years on: Same-sex marriage debate fades in Massachusetts.

Tennis pro Richard Gasquet tests positive for cocaine.

Male model fix: David Gandy.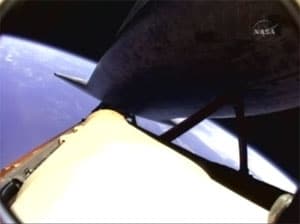 Space Shuttle Arlantis reaches orbit on dangerous Hubble mission: "Five spacewalks will be needed to accomplish everything. The work is so
tricky and intricate that two of the repairmen are Hubble veterans,
John Grunsfeld and Michael Massimino. Grunsfeld, the chief repairman,
is making an unprecedented third trip to the telescope. Altman, the
commander, also has previously flown to the telescope.""

Two men sought in Madison, Wisconsin gay bashing, the second in as many weeks.

Hungary to allow domestic partnerships for gays and lesbians: "The official bulletin says a new law will allow the partnership if both
partners are at least 18 years old. The law will prohibit same-sex
couples from adopting children together, but will require partners to
provide care for each other's children from earlier relationships if
the children are recognized as belonging to the partnership."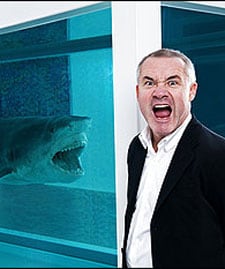 Damien Hirst retrospective opens in Kiev.

Australian man describes escape after 4-meter shark attacked his dinghy.

New 'Montauk monster' washes up on Southhold, Long Island.

Citizens gather in Grifton, North Carolina to discuss concerns about same-sex marriage.

Megan Fox says High School Musical is really about a coach who molests his basketball team.

Students protest school's report to parents of student's same-sex kiss after it was captured on school surveillance video:
"The controversy arose after the school's dean of students, Keith
Nelson, saw the two kissing and holding hands and found video of it on
the surveillance system. He showed it to the parents of one of the
girls because they had asked to be kept apprised of her behavior. The
parents moved the girl to a different school district after watching
it."