Illinois to pass civil unions next week?

Congressman Howard Berman, who said earlier this week that he expected action soon on LGBT issues within the State Department, suggests that more is to come from the White House in June: "I think
the White House is preparing to make an announcement on a
number of issues. I'm predicting here,
not informing, that by the Stonewall anniversary we will
have a very clear picture of what the administration
is doing.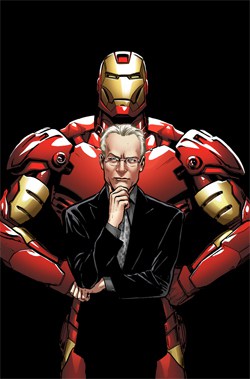 Tim Gunn makes leap to comic books.

Cher and Christina Aguilera to star in film together?

Openly gay activist and lobbyist Pat Steadman wins Colorado state senate race: "The special election was open only to members of the Colorado Democratic Party. The vacancy
came after openly lesbian Senator Jennifer Veiga resigned the seat to
move to Australia with her partner and her partner's family. Veiga
was the first openly gay member elected to the Colorado General
Assembly, and Steadman is now the first openly gay man to serve in the
Colorado State Senate."

Tom Cruise and son appear in public together.

Bordeaux: short film features 15,000 still images of Zachary Quinto.

Prominent Canadian architect Arthur Erickson has died at 84. He came out in 2006 in this profile.

Dead finback whale washes ashore in Provincetown.

New Hampshire marriage equality all about compromise: "Rep. Jim Splaine, prime sponsor of
the main gay marriage bill, said Thursday that advocates will use the
next two weeks to educate lawmakers about the religious protections
Lynch wants. 'The
governor's made it clear he wants to stick to the core principles he's
offered,' said Splaine, D-Portsmouth. 'We can do this.'"

Mariah Carey announces the name of her new album on Twitter.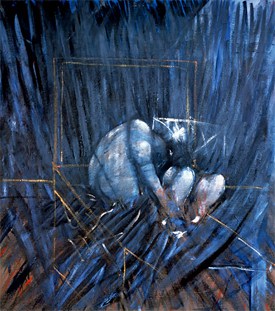 Retrospective: If paintings had voices Francis Bacon's would shriek. "Bacon specialized in blur and atmosphere; he captured the tumult of
homosexual sex in motion by borrowing from photographs, film stills or
images of other art, conveying a sense of athleticism and sweat,
violence and tenderness, furtiveness and shame. Homosexual sex was a
criminal act in Britain, where he lived most of his life, well into the
1960s."

ABC News picks up story of Miss California Carrie Prejean's lesbian mom.

Gay rights group says Catholic Diocese of Maine is violating tax laws by funding anti-gay campaign.

YouTube hit by porn attack: "Video-sharing website YouTube has removed hundreds of pornographic videos which were uploaded in what is believed to be a planned attack.
The material was uploaded under names of famous teenage celebrities such as Hannah Montana and Jonas Brothers.
Many started with footage of children's videos before groups of adults performing graphic sex acts appeared on screen.
YouTube owner Google said it was aware and addressing the problem."

Former spokesman for Portland Mayor Sam Adams talks about why he left.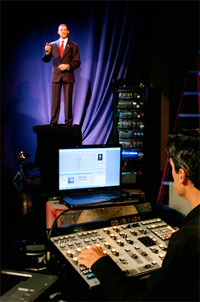 Disney World to feature animatronic Obama.

A lusty gallery of Kellan Lutz photos.

Zona Rosa: Gays find acceptance in Mexico City. "It's really hard to be gay in the smaller, more conservative states within Mexico. I moved to Zona Rosa not just for my career but also for a chance to finally try and be accepted within my community."

Picking up dog crap makes George W. Bush realize he's a real person again.

Atlanta mayoral candidates speak to LGBT voters: "The candidates gathered for a forum of about 150 people held at the
Amsterdam Cafe in Midtown. Mayor Shirley Franklin, a two-term
incumbent, is prohibited from running for a third consecutive term. Several candidates stressed their past achievements and support for the
city's gay, lesbian, bisexual and transgender community. One out of
every seven Atlantans is gay, lesbian, bisexual or transgender,
community advocates say. The community has become an influential force
in city politics, particularly in neighborhoods near downtown."