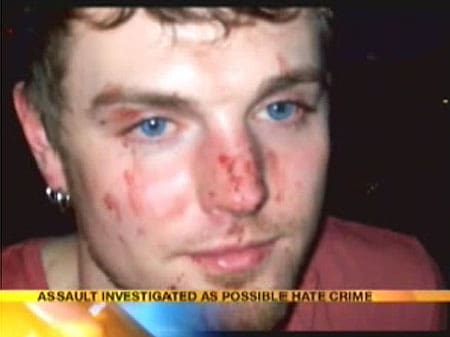 After a night of provocation and taunting, a 31-year-old Maineville, Ohio man was brutally attacked by at least four people during a night out at Tabby's American Bar and Grill, Local 12 reports: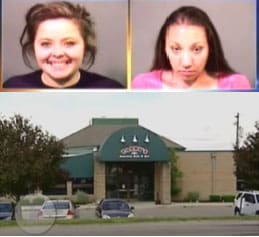 "Ronnie Robertson's nose is broken, he has deep cuts and scratches
around his eyes and cheeks. The 31 year old Mainville man is openly
gay, his friends saying he's regretting not going to a gay bar Tuesday
night…A criminal investigation is underway, looking for
everyone involved in the attack. Two women were arrested on the spot:
Sarah Goldsberry, and Tammy Lingle. They are charged with felony
assault, and disrupting police business…Kelly Coffey says her friends, a mix of gay and straight people chose
Tabby's to play sand volleyball – but were harassed by a man who
continued to ask who in the group was gay and who wasn't & her
brother finally answered. 'When he admitted that he was, they lost it,
went crazy and started attacking my brother and pushing him out of the
bar.'"
Police are looking for at least two men involved in the attack, and Local 12 has not been able to reach the bar's owner.
Watch their report, AFTER THE JUMP…