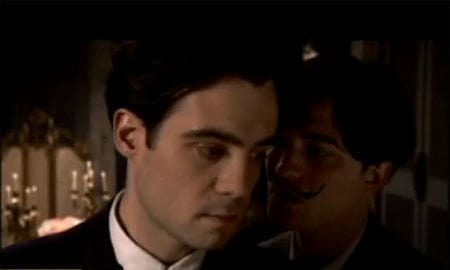 Little Ashes director Paul Morrison discusses the sex scenes between Robert Pattinson and Javier Beltran in the forthcoming film about Salvador Dali and Federico Garcia Lorca: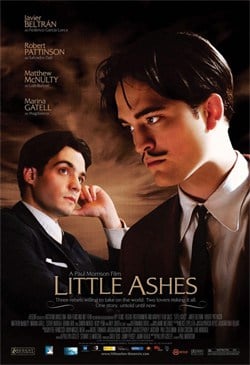 "I think they were difficult, but I think all sex scenes are difficult,and for all actors of all ages. And I find them difficult, certainly,to direct, and … you have to get very intense about them, and as adirector be clear as to what you're looking for so they know thatthey're acting and they're not doing it, and I think Rob probably foundit harder than Javier, to draw the line between performance and, ah,but that was also in the nature of the part, that Dali's sexuality wasso complicated, complex and mysterious, I think even to himself, andhis fear of sexuality, and if you're playing that role, that kind ofrubs off on you, so I think sex and pain were so closely entwined withDali that to play those scenes is also hard, and the triangle sex sceneis an unbelievably difficult scene. One of those scenes in everybody'slife when you're doing something and you know it's really really wrong,it really, it goes against the grain, but you're doing it, so playingthat scene is hard, it's always hard."
Both actors have also spoken on this topic. Said Beltran: "We didn't have any problems with the sexuality. On the set it was lessimportant than the emotions. The sex scenes are beautiful—tragic andpainful."Said Pattinson: "And here I am, with Javier [Beltrán], who plays Lorca, doing an extremely hard-core sex scene, where I have a nervous breakdown afterward. And because we're both straight, what we were doing seemed kind of ridiculous. (Now he's sort of laughing.) Trying to do it doggie-style. Trying to have a nervous breakdown while doing it doggie- style. And it wasn't even a closed set. There were all these Spanish electricians giggling to themselves."
Pattinson and Beltran share a kiss, AFTER THE JUMP…
Little Ashes opens in limited release on May 9.