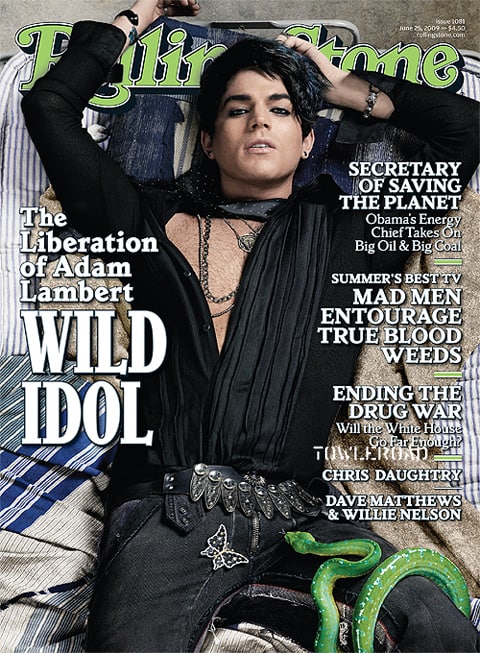 Adam Lambert tells Rolling Stone in its new issue:
"I don't think it should be a surprise for anyone to hear that I'm gay. I've been living in Los Angeles for eight years as a gay man. I've been at clubs drunk making out with somebody in the corner…Right after the finale, I almost started talking about it to the reporters, but I thought, 'I'm going to wait for Rolling Stone,
that will be cooler. I didn't want the Clay Aiken
thing and the celebrity-magazine bullshit. I need to be able to explain
myself in context. I'm proud of my sexuality. I embrace it. It's just another part of me….[Ultimately], I'm trying to be a singer,
not a civil rights leader."
More: "I loved it this season when the girls went crazy for me. As far as I'm concerned, it's all hot."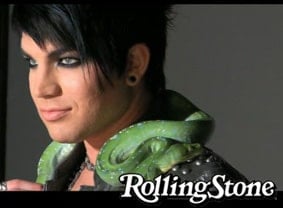 Stereotypes annoy him: "Clay Aiken's
gay, and I'm gay, and we couldn't be more different. The only thing
that is the same about everyone in the gay community is that we're gay.
… Why can't we talk about a human community?"
On his thoughts when he was placed as Kris Allen's roommate in the Idol mansion: "They put me with the cute guy. Distracting! He's the one guy I found
attractive in the whole group on the show: nice, nonchalant, pretty and
totally my type — except that he has a wife. I mean he's open-minded
and liberal, but he's definitely 100% straight."
Behind-the-scenes cover shoot video here. Cover photograph by Matthew Rolston for Rolling Stone.